Published: Wednesday, February 17, 2021, 4:05 PM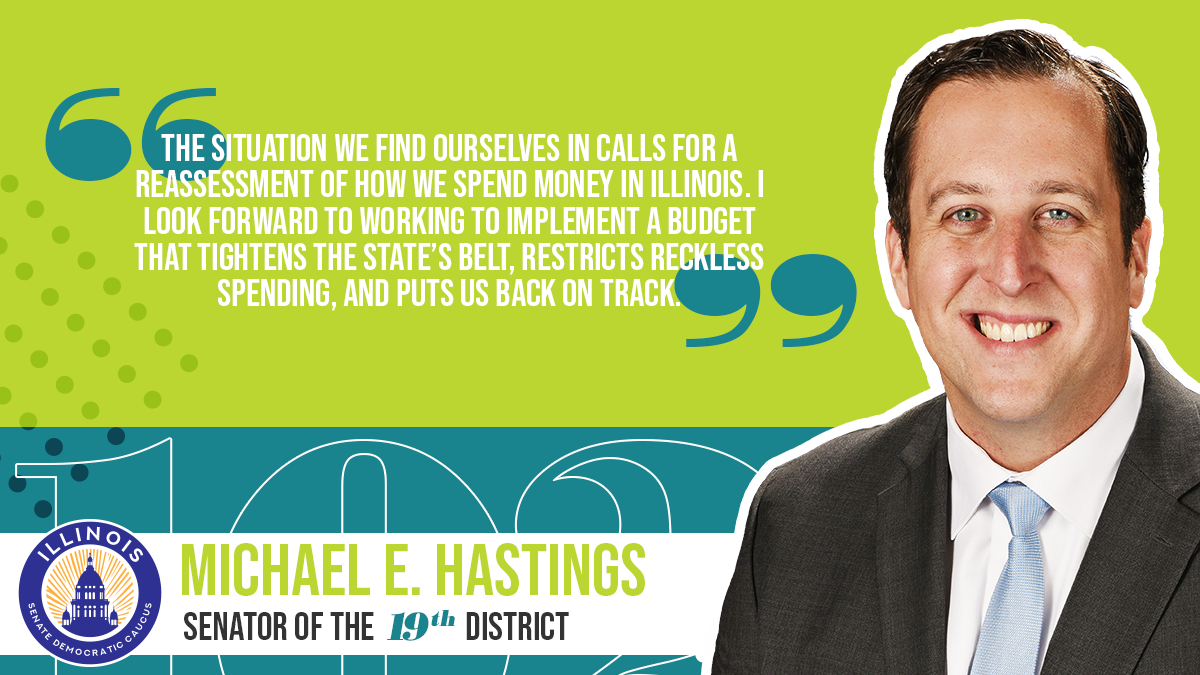 FRANKFORT – Following Governor JB Pritzker's annual budget address, State Senator Michael E. Hastings (D-Frankfort) offered the following statement:
"The proposal outlined by Governor Pritzker today is just the start of what will certainly be a challenging negotiation process. The COVID-19 pandemic has presented our people with generational economic challenges, and there is no question that this is going to be an incredibly difficult year for the state of Illinois. That is why our focus must be providing critical services to the people we represent, improving the unemployment system, assisting small businesses impacted by the pandemic, and putting people back to work through investment in infrastructure projects.
This is going to be a delicate budget making process, but the situation we find ourselves in calls for a reassessment of how we spend money in Illinois. I look forward to working to implement a budget that tightens the state's belt, restricts reckless spending, and puts us back on track."
Category: Press Releases