Published: Friday, July 21, 2023, 8:42 AM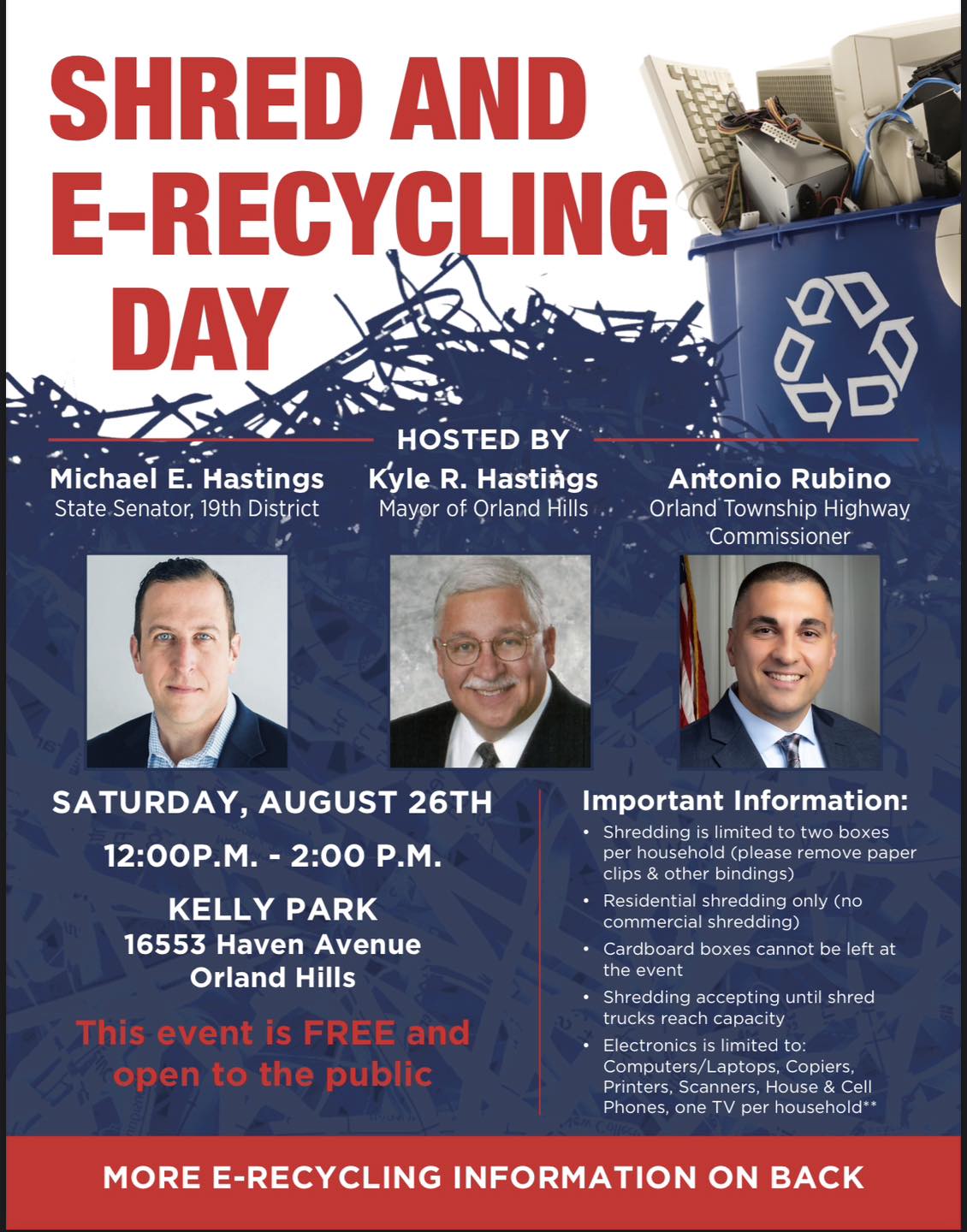 ORLAND HILLS – State Senator Michael E. Hastings is partnering with Mayor Kyle R. Hastings and Orland Township Highway Commissioner Antonio Rubio to host a one-stop recycling event on Saturday, Aug. 26 from noon to 2 p.m. at Kelly Park, located at16553 Haven Ave. in Orland Hills.
"Our goal is to provide residents with a safe and secure way to dispose of confidential documents that they no longer need," said Hastings (D-Frankfort). "I encourage residents to take advantage of this free recycling event and unload small household appliances they no longer need."
To accommodate all participants, each person will be limited to two boxes of residential shredding. Boxes and bags will be returned. Documents will be accepted for shredding until trucks reach capacity.
"Destroying documents with personal information such as bank statements, outdated medical reports, tax returns and bills help prevent the risk of consumer fraud and identity theft," Hastings said.
Hastings recognizes that disposing of old electronics can also be a difficult process and urges residents to take advantage of this resource. Only one television will be accepted per car along with other electronics, cables and small appliances. For a full list of accepted items visit www.SenatorHastings.com.
If residents have questions about the event, Hastings urges them to contact his office at 815-464-5431 or visit www.SenatorHastings.com.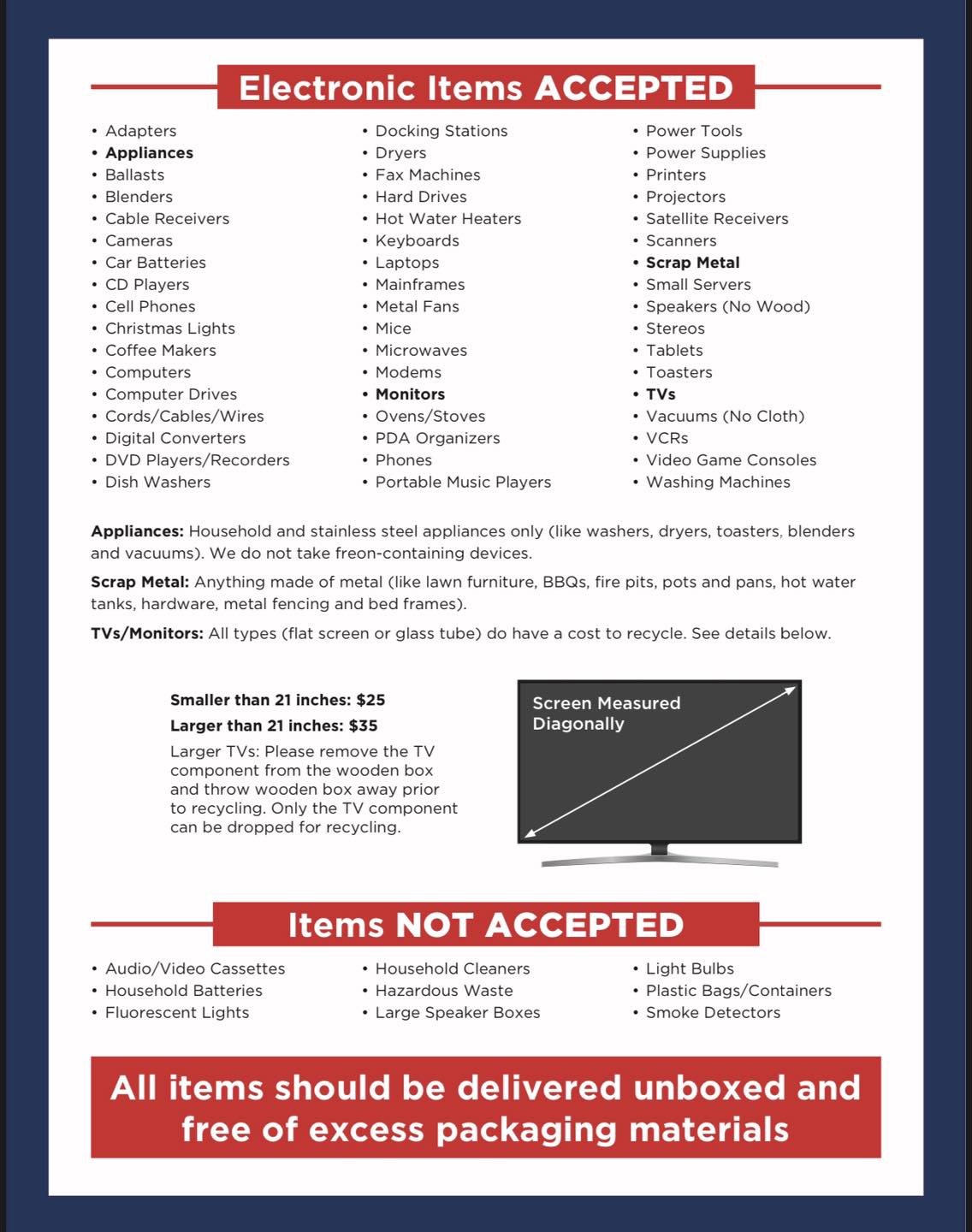 Category: Press Releases