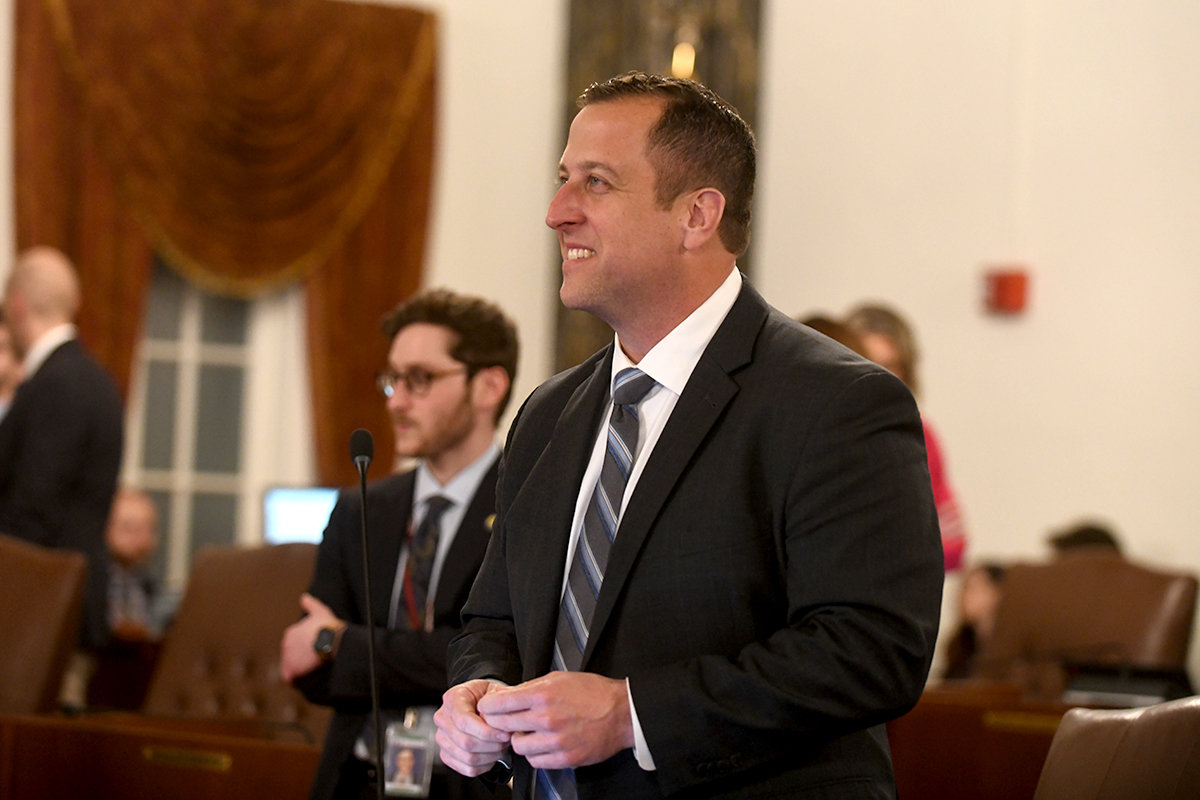 SPRINGFIELD – State Senator Michael E. Hastings is pleased to see the Fiscal Year 2024 budget signed into law on Wednesday will prioritize support for direct service providers, Tinley Park remediation efforts and historic levels of funding for area higher education facilities.
"Next fiscal year's budget prioritizes the values and needs of the residents of the Southland," said Hastings (D-Frankfort). "We are continuing to enact fiscal policies that uplift our communities, support the needs of residents and promote smart economic decisions."
Hastings is encouraged to see the budget includes over $2 billion for services for people with developmental disabilities, including approximately $80 million to implement an accelerated timeline of changes following the Guidehouse rate recommendations beginning Jan. 1, 2024, including a $2.50 per hour wage increase for Direct Service Providers. As well as a $19.3 million to increase staffing by 330 at state developmental disabilities facilities.
"This is step in the right direction – however, the state has to continue to increase funding to support people living with disabilities and their loved ones," Hastings said.
Since taking office, Hastings has fought to redevelop the Tinley Park Mental Health Center. This spring, he passed legislation to renovate a degraded building into a sports park and recreational space for residents in the community to utilize. The legislation is pending the governor's approval – in the meantime, Hastings secured much-needed funding to aid in the demolition and environmental remediation of the facility.
"We want this space in the heart of Tinley Park to represent the best our community has to offer, and this funding and legislation will help transform the area into something we are proud of," Hastings said.
The plan also includes monumental funding to support higher education facilities and increase college affordability and accessibility in Illinois starting at Governor's State University and Moraine Valley Community College.
"This budget earmarks the largest higher education funding increase our state universities and community colleges have seen in two decades," Hastings said. "Over the last five years, we have substantially increased support for the state's need-based tuition assistance program ensuring middle class families have the financial support to send their children to our state's fantastic higher education facilities without acquiring mountains of debt."
The budget will increase Monetary Award Program (MAP) funding by $100 million – for a total of $701 million. This is a 75% increase in funding over five years. This funding level allows nearly all community college students and 40% of public university students at or below median income levels to have their tuition and fees covered through MAP and Pell Grants.
The FY 2024 budget goes into effect on July 1, 2023.