Published: Friday, July 21, 2023, 8:45 AM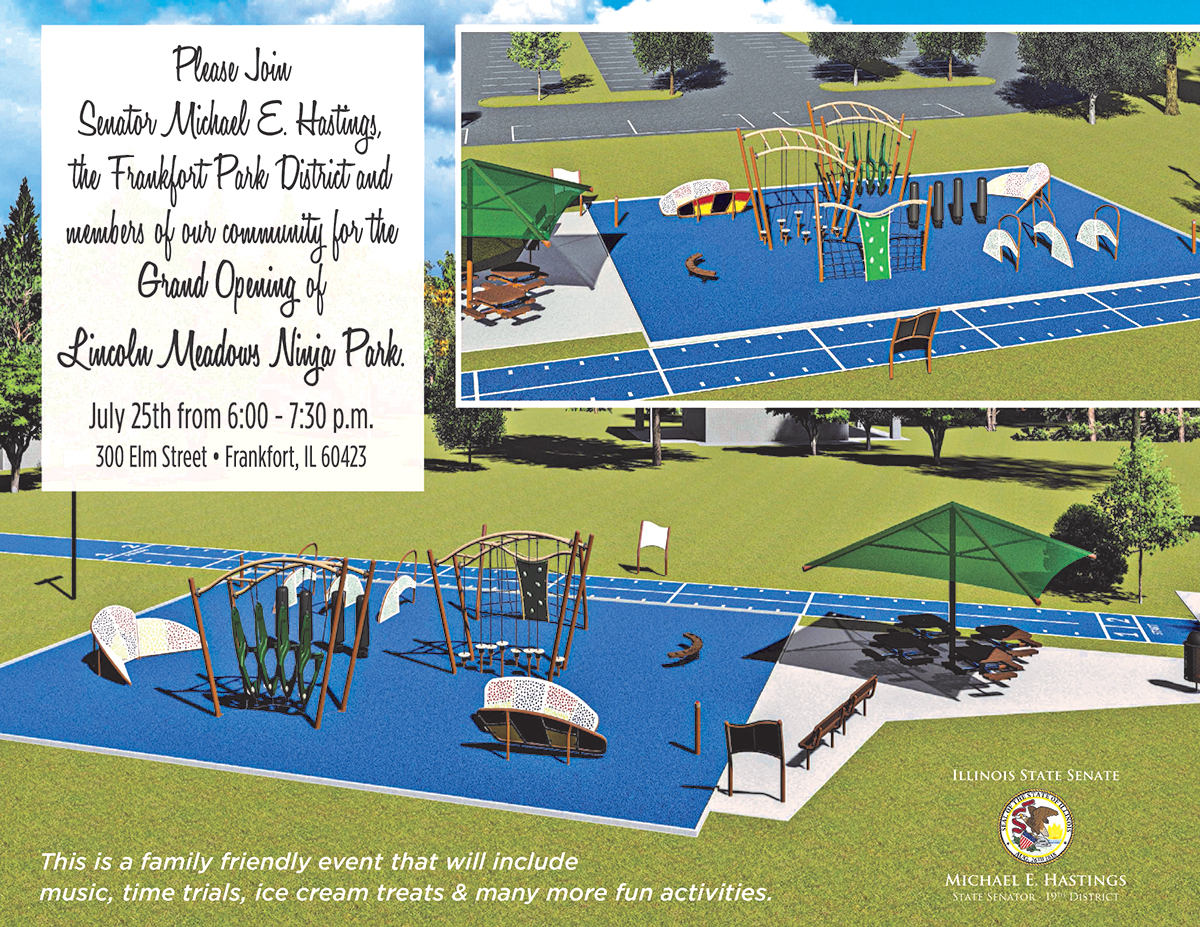 FRANKFORT – State Senator Michael E. Hastings and the Frankfort Park District invite families and neighbors to attend the grand opening of the new Ninja Park on Tuesday, July 25 from 6 to 7:30 p.m. at the Lincoln Meadows Ninja Park located at 300 Elm St. in Frankfort.
"This new park will serve as a fun, new recreation stop for our families, young ninja aficionados and neighbors," said Hastings (D- Frankfort). "I am proud to have partnered with Frankfort Park District and community members to bring this park to fruition. This new park will serve as an integral part of our healthy, happy community."
The grand opening event will include music, time trials, ice cream treats and other fun activities.
"Senator Hastings is invested in Frankfort. He continues to advocate for funding to increase the quality of life for the residents," said Frankfort Park District Executive Director Gina Hassett. "The Ninja/Challenge Course is a unique play course. The course increases outdoor fitness opportunities as well as play value. The timing mechanism for the course is solar powered which is the first in the area. The investment made at Lincoln Meadows was only possible because of Senator Hastings. We are grateful for his advocacy for the residents and community of Frankfort."
The ninja warrior obstacle courses will provide residents of all ages with a wide-array of entertainment and fun activities.
Category: Press Releases