Published: Wednesday, June 17, 2020, 4:15 PM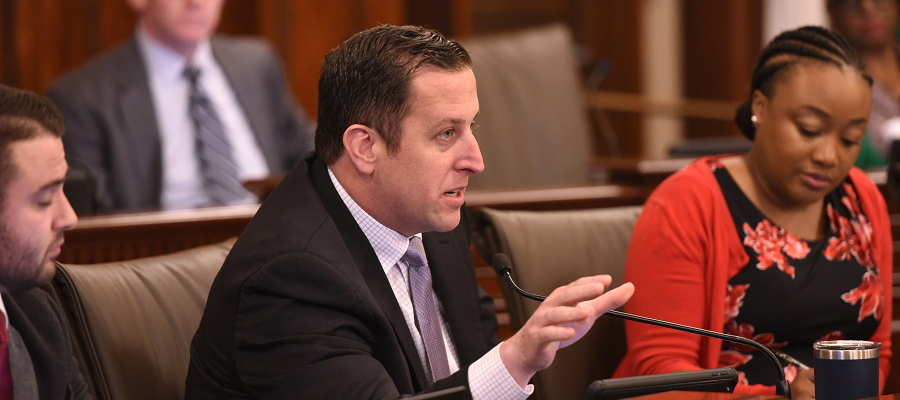 FRANKFORT – State Senator Michael E. Hastings is encouraging local business owners to take advantage of available grant money via the newly created Business Interruption Grant program.
"While the governor is assessing what a full reopening of these facilities could look like, these grants will provide sorely needed financial assistance," Hastings said. "Restaurants can provide curbside service and many other businesses can deliver or use teleconferencing methods, but gyms are among those businesses that have had to sacrifice for public safety. I appreciate their efforts to do so, and I encourage local business owners to apply for these grants as soon as they become active in the coming days."
The Illinois Department of Commerce and Economic Opportunity will disperse $10 million dollars in relief funding for 500 fitness centers. Additionally, $20 million will be allocated for bars and restaurants that have suffered losses due to COVID-19. In order to be eligible:
● All applicants must attest to experiencing costs or losses of at least $20,000 since the Stay at Home order was put in place on March 21, 2020 due to closure or reduced operations as a result of the COVID pandemic.
● A fitness facility must have made less than $2 million in revenue in 2019, or pro-rated revenue if in business for less than a year. Such businesses must have been operating for at least three months prior to March 2020.
● Businesses must occupy a gym facility. Health or fitness service providers that provide remote services or travel to different sites/client locations without a permanent establishment open to members are not eligible. Facilities must submit proof of client agreement or other evidence of operation as a fitness center.
● Eligible bars and restaurants will be those with under $3 million in revenue in 2019, or pro-rated amount if in business for less than a year. Business must have been an operating business for at least three months prior to March 2020.
● Grant award will be $20,000 for restaurants earning $2-3 million in revenue in 2019 and $15K for restaurants/bars earning less than $2 million.
● Only bars and restaurants that have not provided outdoor food and beverage service during Phase 3 will be eligible. This could be for any reason including prohibition by local ordinance, lack of access to outdoor space, or financial infeasibility.
Grants are given out on a first come, first serve basis, and will become available on Monday, June 22.
Category: Featured Stories