Published: Tuesday, July 19, 2022, 9:12 AM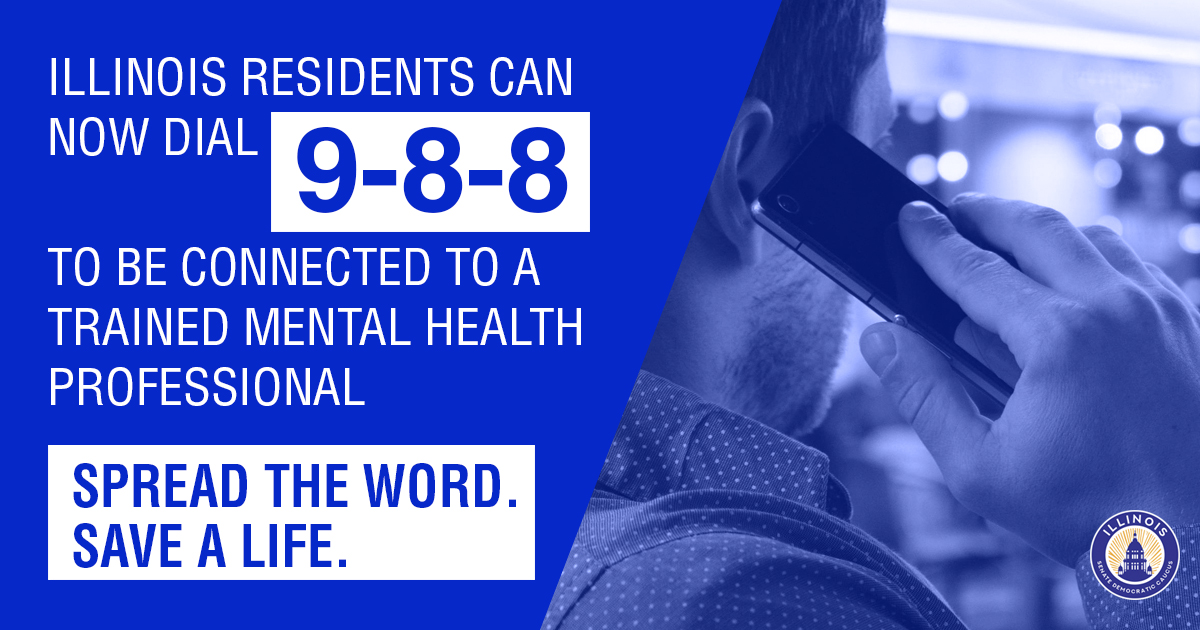 FRANKFORT – Illinois now has a new crisis line for mental health and substance use emergencies to provide residents in the Southland experiencing a mental health crisis with crucial support.
"Caring for your mental health is important at every age," said State Senator Michael E. Hastings (D-Frankfort). "This new 9-8-8 helpline will help those needing extra assist with lifesaving resources."
9-8-8 is a 24-hour hotline for people experiencing a mental health crisis. Illinois launched the helpline on Saturday, July 16.Those who need assistance are now able to dial 9-8-8 and be connected with a trained mental health professional who can provide assistance.
Hastings reiterates that the hotline is a free, confidential service.
"This helpline is another way Illinois is removing barriers to allow residents to successfully cope with their stress, social well-being and anxious moments," Hastings said. "Mental health is as important as physical health and we must ensure we provide resources to those who need assistance."
In Illinois' Fiscal Year 2023 budget, implemented July 1, mental health care and community-based substance use disorder treatment providers were appropriated an increase of $230 million for support services.
Hastings urges residents who need assistance or if they know someone who is struggling with mental health to utilize additional resources that are available at Lifeline 988.
###
Category: Press Releases