Published: Friday, July 21, 2023, 8:45 AM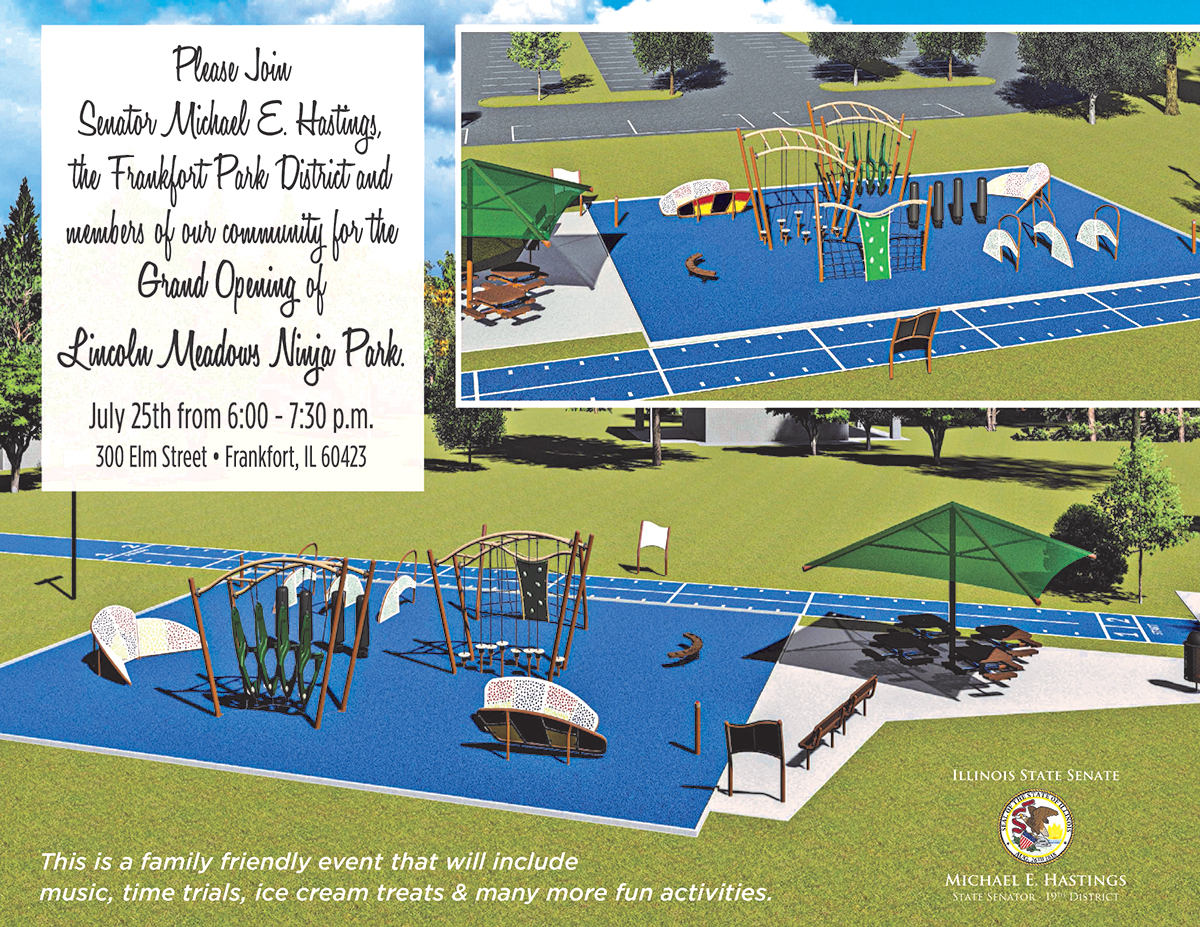 FRANKFORT – State Senator Michael E. Hastings and the Frankfort Park District invite families and neighbors to attend the grand opening of the new Ninja Park on Tuesday, July 25 from 6 to 7:30 p.m. at the Lincoln Meadows Ninja Park located at 300 Elm St. in Frankfort.
"This new park will serve as a fun, new recreation stop for our families, young ninja aficionados and neighbors," said Hastings (D- Frankfort). "I am proud to have partnered with Frankfort Park District and community members to bring this park to fruition. This new park will serve as an integral part of our healthy, happy community."
The grand opening event will include music, time trials, ice cream treats and other fun activities.
Category: Press Releases