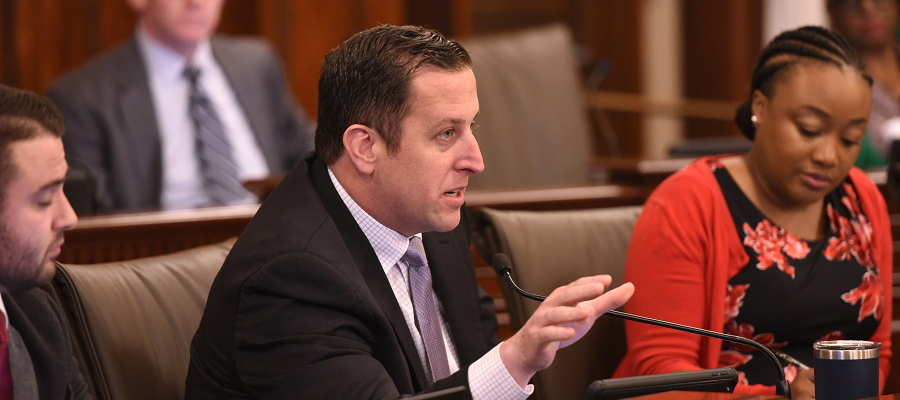 SPRINGFIELD – In an effort to provide the state with a much needed revenue boost State Senator Michael E. Hastings voted in favor of legislation that would legalize the purchase and possession of cannabis for Illinois residents starting in January 2020.
"Due to the fiscal disaster left to us by the previous administration, it's important to discuss all possible revenue sources. Legalization of cannabis provides us with a unique opportunity to bolster our revenue streams," Hastings (D-Tinley Park) said. "We've also ensured that communities across the state have greater control over whether or not they want cannabis in their community, and if they do they're able to regulate its use heavily."
Tax revenue brought in by legalization would be allocated as such:
• 2% for public education and safety campaigns
• 8% for law enforcement funds for prevention and training to be distributed through the Local Government Distributive Fund formula
• 25% for Recover, Reinvest, and Renew (R3) Program
• 20% for programs that address preventative substance abuse programs and mental health services
• 10% for the bill backlog
• 35% to or the remaining amount the General Revenue Fund
Local towns and municipalities will retain significant power to decide how cannabis businesses may or may not fit into their communities, including the ability to opt out completely or enact zoning ordinances that regulate where and when cannabis can be used.
Under this legislation, employers would be also able to maintain a zero-tolerance policy for their work place. Additionally, landlords would retain full rights regarding cannabis use on their property.
This legislation now moves to the House on concurrence.