Published: Wednesday, October 27, 2021, 5:16 PM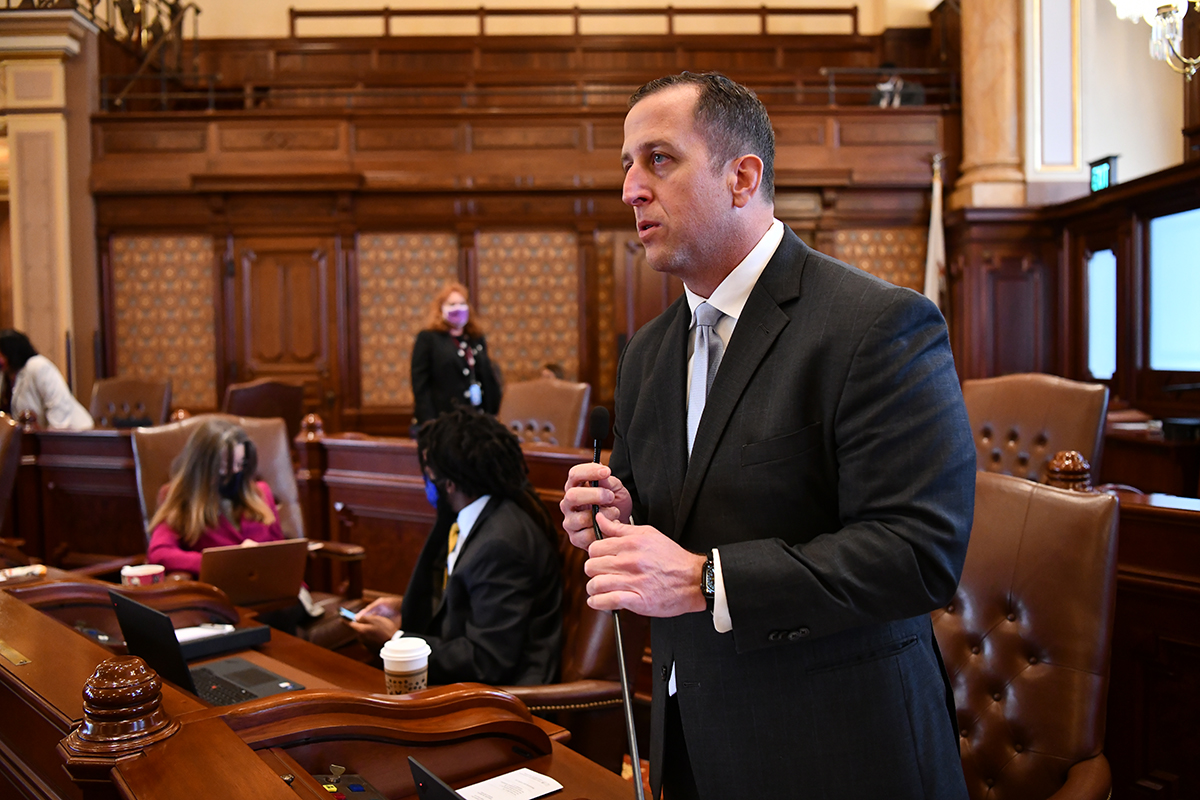 SPRINGFIELD – Airline employees may soon have sick time flexibility, thanks to State Senator Michael E. Hastings.
Hastings (D-Frankfort) joined members of the Senate to pass House Bill 106, which allows airline employees to use already-earned sick time to care for sick family members.
"For far too long, airlines have been forcing hard working employees to choose between their livelihood and the health and well-being of their family members," Hastings said. "It is about time that airlines join the many nationwide corporations in supporting their employees and adopting humane work policies."
Hastings was inspired to champion the measure by two constituents, both who are flight attendants for Southwest Airlines. Corliss King's husband was diagnosed with end-stage renal disease in 2017 and was hospitalized several times, receiving various surgeries that left him in need of care at home. Corliss was able to use her own accrued sick time to help care for her husband and children until 2017 when a law was passed that removed coverage for airline employees.
Susan Lyons has a similar story. When her brother, a single father, suffered a heart attack, was pronounced dead, and revived but in a stable coma, she was forced to take unpaid FMLA leave, rather than use any of the 300-plus sick hours she had accrued on the job. She lost over a month of income during the time she was caring for her brother and his child.
"Having lost my husband in 2020, this legislation means so much to me," King said. "Being able to use sick time to care for my ill husband would have meant being able to spend more time with him. I am thankful for Senator Hastings' dedication to me, my family, and my coworkers throughout this fight and look forward to moving it through the House."
House Bill 106 will also extend the Secretary of State's emergency rule making on the expiration date of driver's license renewals and various other permits to allow them to extend the dates. It also clarifies that homes near Chicago Midway International Airport may receive at least 15% of reimbursements for the costs associated with replacing windows or doors with soundproof materials after receiving proof of installation.
House Bill 106 passed the Senate and now heads to the House for further consideration.
Category: Press Releases