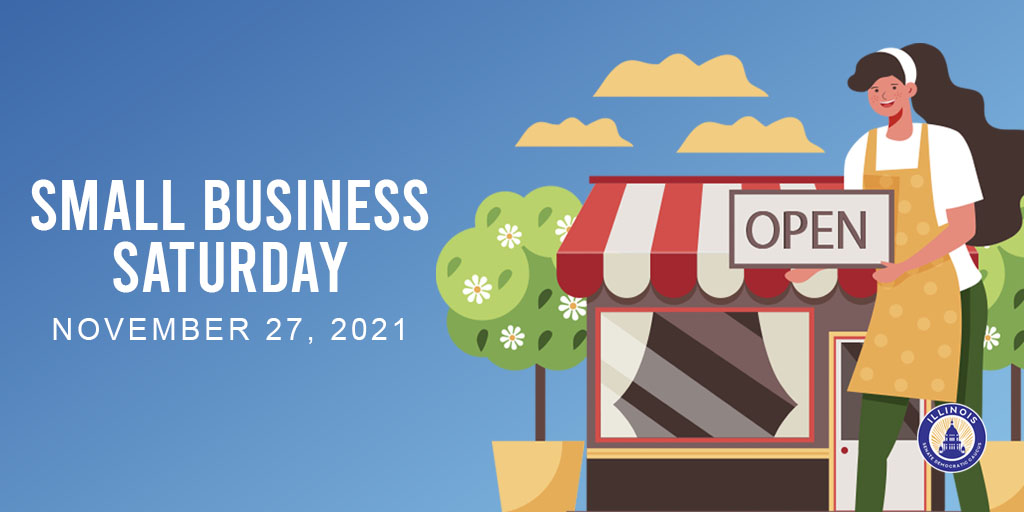 FRANKFORT – State Senator Michael E. Hastings (D-Frankfort) is reminding the residents of the fighting 19th District to support local businesses this holiday season.
As families kick off their shopping this year, Hastings urges people to frequent local businesses on Small Business Saturday, Nov. 27.
"When you support local businesses you are investing directly in our communities," Hastings said. "These local dollars are going toward creating jobs for our friends and neighbors, and improving our roads, streets and bridges.
Forbes reported that 78% of the small businesses surveyed said holiday sales will impact their ability to continue business next year with more than half saying holiday sales need to be better or above average to succeed.
Hastings reminds residents there are a variety of different ways they can support area businesses, whether it is leaving a positive review for a restaurant or business, sharing, reposting or retweeting a businesses' social media posts, buying gift cards for later, or ordering takeout or delivery.
"When you support small businesses, you are nurturing a successful local economy," Hastings said. "Our communities would not be the same without small businesses. Let's come together and look for ways to support them as they have supported our communities throughout the pandemic."
For those interested in looking for ways to support small businesses this holiday season, visit https://www.sba.gov/saturday.
Hastings urges residents to reach out to his office at 815-464-5431 or visit www.SenatorHastings.com with questions and concerns.