Published: 07 February 2018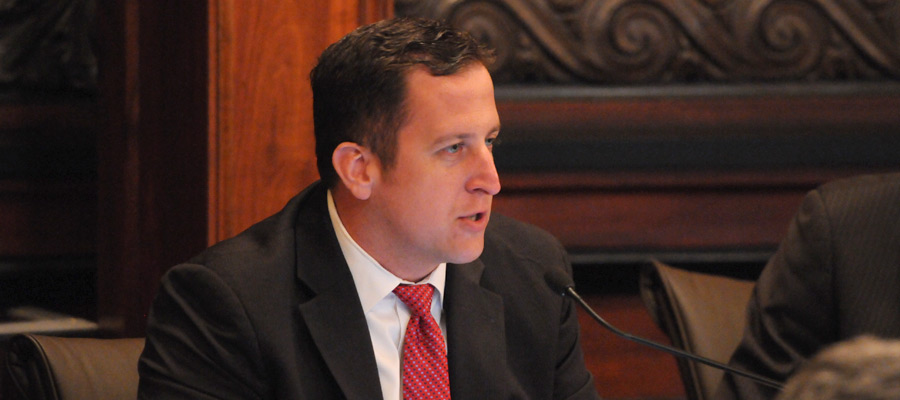 SPRINGFIELD – To help modernize and safeguard Illinois' energy infrastructure, Senate President John J. Cullerton tapped Senator Michael E. Hastings (D-Tinley Park) to lead the Illinois Senate's Committee on Energy and Public Utilities.
"Our state's energy community has done tremendous work to give Illinois a competitive edge," Hastings said. "We are on the threshold of modernizing and upgrading Illinois' energy security for generations to come. I look forward to exploring innovative modes of energy to keep utility costs affordable."
Previously, Hastings served as chairperson of the Senate's Criminal Law Committee. During his tenure, he tackled tough issues such as enhanced gun sentencing and commonsense juvenile expungement laws to give children a second chance.
"The Illinois General Assembly has worked in a bipartisan manner to implement commonsense reforms that keep our streets safe," Hastings said. "I'm proud of the work we have accomplished and I remain committed to building upon that work to upgrade our justice system and ensure fairness."
Hastings will continue to use his legal experience to push commonsense criminal justice reforms such as Senate Bill 2479 which would work toward protecting defendants' rights to a fair trial. This bill allows testimony of jailhouse informants to be challenged for reliability and requires the prosecution to disclose any intent to introduce informant testimony at least 30 days prior to the hearing.
Hastings said he will demonstrate the same dedication as Chairperson of the Illinois Senate's Committee on Energy and Public Utilities as he did on the Criminal Law Committee.
Category: Press Releases