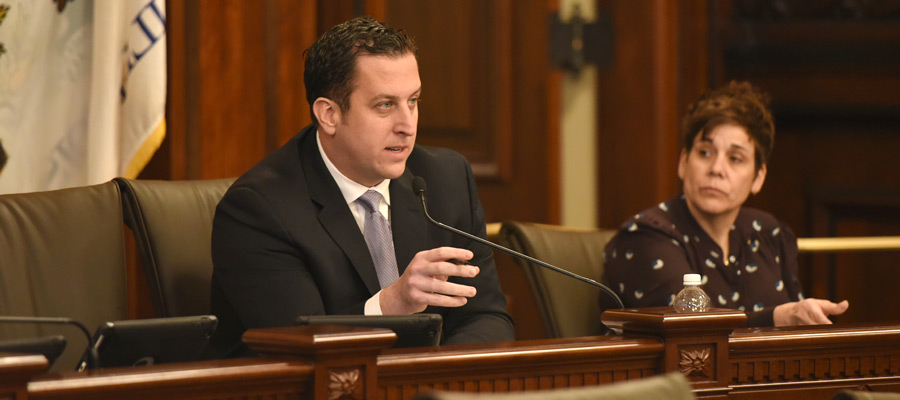 SPRINGFIELD – Computer hacking is a growing societal threat, and the perpetrators are willing to cross any lines – including into school databases.
That's why State Senator Michael E. Hastings (D-Tinley Park) passed Senate Bill 3201 Monday, giving parents added recourse to protect their children and their data.
The measure requires schools to notify the parent of a student within 48 hours after discovery of a breach of security that results in the unauthorized release, disclosure or acquisition of information from a student record.
"We live in a technology-driven society, and it is increasingly utilized in the daily management of schools," Hastings said. "Unfortunately technology can sometimes make our students' records vulnerable to cyber-breaches. When misfortune strikes it is vital that parents have ample notice to protect their children's private information."
Last year, Hastings created the Student Online Personal Protection Act which prohibits the operator of an educational website, online service or application from selling or renting students' information to third-party vendors.
This prevents educational institutions from gathering information to engage in targeted advertising, and it prevents the gathering of student portfolios for any purpose that is not for the direct benefit and enhancement of the child's learning experience.
"The way our children learn has changed, we recognize that and we do not want to change that," Hastings said. "But parents and educators should not have to be worried about how companies use marketing tactics to target our children, so we are working to safeguard our students' privacy rights."
Senate Bill 3201 passed the Senate with bipartisan support and now moves to the House for consideration.
Category: Press Releases