Published: 18 January 2019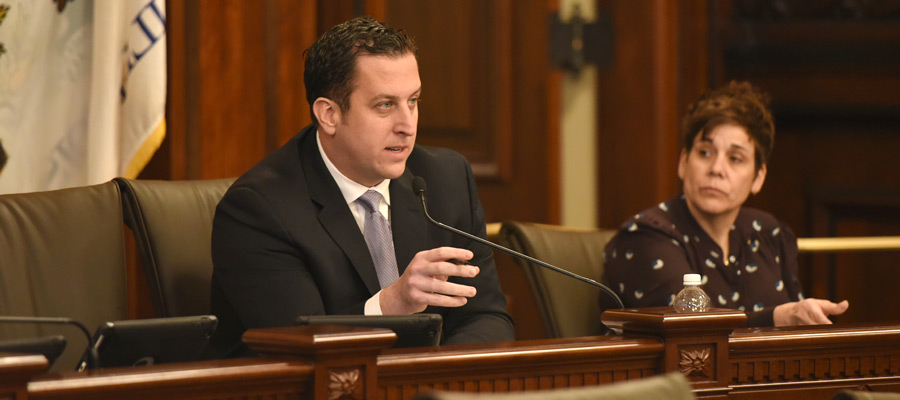 Appointment gives south suburbs leadership role in Illinois' most contentious issues
TINLEY PARK – The south suburbs will have their best opportunity in many years to help decide the state's most important issues, as State Senator Michael E. Hastings takes on a new leadership role.
Hastings (D-Tinley Park) was appointed this week to chair the Senate Executive Committee. This committee features Senate President John Cullerton and other top leadership from both political parties, and it usually handles the most contentious and complex issues facing the legislative body. As chairman, Hastings will help decide the agenda for the committee and how these key issues are considered.
"Leading the Executive Committee will mean giving the south suburbs the voice it deserves to advocate for working families and promote growth and opportunities in our communities and around Illinois," Hastings said. "I am excited about the increasing responsibilities and leadership role I am given in the Illinois Senate to work with my colleagues on solutions for our problems, to put policy over politics."
Last year, the Executive Committee considered legislation protecting the sanctity of Illinois voters' private registration information, creating a Survivor's Bill of Rights and helping keep Illinois children safe from active shooters at schools.
Hastings first joined the Illinois Senate in 2013 and was previously the chair of the Energy and Public Utilities Committee.
Category: Press Releases