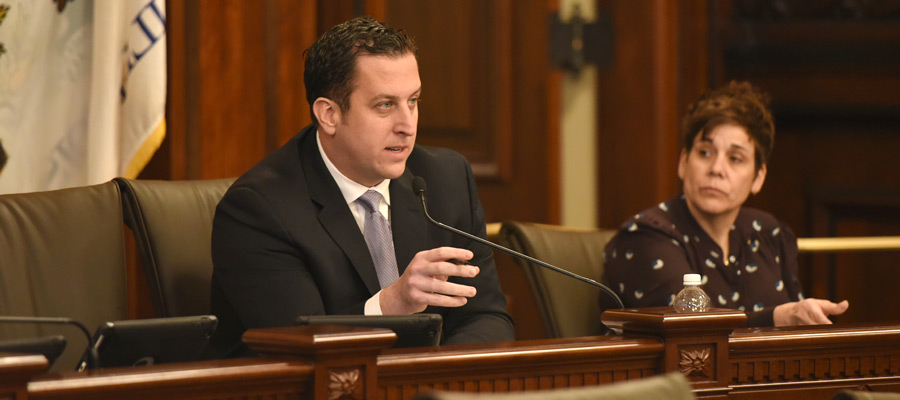 TINLEY PARK – Gov. Bruce Rauner put the personal information of all Illinois voters at risk on Tuesday by vetoing a measure which would have ended the state's participation in a controversial, unsecure voter registration system.
Rauner vetoed Senate Bill 2273 which would prohibit the Illinois State Board of Elections from sharing any voter information with the controversial Crosscheck system or any other interstate voter registration program other than the mandated Electronic Registration Information Center (ERIC).
State Senator Micheal E. Hastings (D-Tinley Park) is outraged at the governor's veto.
"Illinois residents deserve to have the peace of mind that the Illinois State Board of Elections is taking every necessary precaution to protect their sensitive personal information,"Hastings said. "Honest elections are the bedrock of our democracy. I wish Gov. Rauner felt the same."
Rauner's veto comes in light of Friday's news that Russian intelligence officers were charged with hacking into the email servers of the Democratic Party and the Clinton campaign. Illinois state officials said, based on a reference in the indictment, it is likely they also stole voter data from Illinois.
"It's our duty to protect voters' personal and sensitive information and promote impartial and honest elections," Hastings said. "Elections are a sacred component of our democratic process. It is plain and simple – Illinois voters should not have to fear their identity will be stolen if they decide to register to vote. I can't believe this is up for debate."
Hastings, who is Chairman of the Illinois Senate's sub-Committee on Cybersecurity, has continued to investigate the 2016 State Board of Election security breach. He said it is important to withdraw from Crosscheck not only for security concerns but also because the program could be used to suppress the minority vote.
"It is clear that Crosscheck is an inferior program that endangers the personal data of all Illinoisans and makes it vulnerable to hackers," Hastings said. "I don't understand why Gov.Rauner is open to compromising Illinois' citizen's social security numbers, date of birth and other vital information."
Illinois began using Crosscheck in 2010 when no other alternatives existed. Since then, ERIC has been developed by states concerned over the security of the personal information shared with other programs.
Category: Press Releases