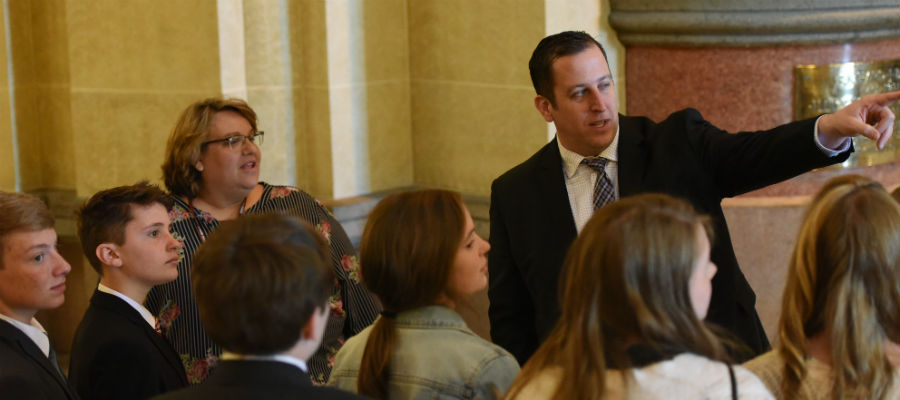 SPRINGFIELD – State Senator Michael E. Hastings (D-Frankfort) recognized the obstacles students and teachers will be facing moving forward by supporting the General Assembly's comprehensive education package.
"While COVID-19 has presented our educators and students with a situation that could never have been planned for, it is still our job to provide them with resources designed to cultivate the success of our students regardless of circumstance," Hastings said.
The education package does a number of things to help students and teachers affected by the COVID-19 pandemic. It includes extending educator license renewals for one year, so teachers don't have to go through the renewal process while working remotely. It also allows for mandatory tests to be taken remotely, so students don't have to risk getting sick in order to take an exam they need to apply for college.
Relating to higher education, any grade of "pass," "credit," or "satisfactory" during the public health emergency is transferable and will fulfill prerequisite requirements for more advanced courses.
"Students have worked hard on their classes during unprecedented circumstances and those efforts should not be void because they did not receive a typical letter grade," Hastings said. "If a student has displayed commitment by completing their course work, they deserve full credit for their effort."
Also included is a modification to income requirements for the state's AIM HIGH education grant program, saying a student's income when they enter the program will remain their income for the duration of their inclusion in the program. Additionally, funding for Monetary Award Program (MAP) grants, the state's primary need-based financial aid program, will receive the same level of funding as last year.
Senate Bill 1569 passed the Senate and awaits final approval from the governor.
Category: Featured Stories