Published: 05 February 2015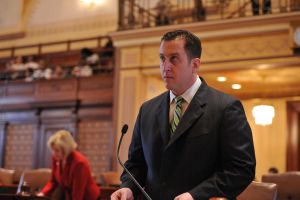 SPRINGFIELD –State Senator Michael E. Hastings (D-Tinley Park) expressed a willingness to work with the Governor to correct the shortcomings the State has developed over recent years. Hastings noted that in the Governor's address there were some proposals that held merit while others fell short.
Hastings approved of the governor's plan to reinvest in the criminal justice system and Adult Redeploy Program, which helps reduce the recidivism rate in Illinois.
"I've been inside our prisons. I know that they need additional correctional officers to maintain their safety," Hastings said. "Also, programs like Adult Redeploy should be invested in to help steer offenders away from re-entering prison."
Category: Press Releases