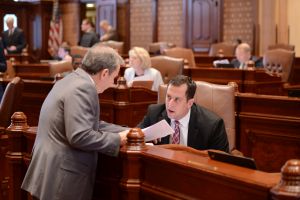 SPRINGFIELD – Senator Michael Hastings (D-Tinley Park) recently co-sponsored legislation that would remove the statute of limitations on sexual assault crimes against children.
"The fact that sexual predators can get away with these crimes and their victims have to live with it forever is disturbing," Hastings said. "We need to be protecting children as much as we can and that includes ensuring their victims can see justice being served."
Senate Bill 3402 is in response to the Dennis Hastert case where the statute of limitations had already expired. The legislation would remove the limitation if the victim was a child.
The legislation is currently under consideration in the Senate.
Category: Press Releases