Published: 10 February 2016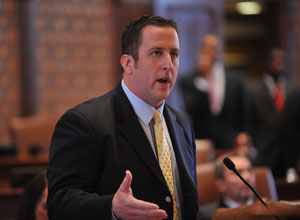 SPRINGFIELD—State Senator Michael E. Hastings (D-Tinley Park) issued the following statement reflecting on President Barack Obama's speech to the Illinois General Assembly on Tuesday:
"This was a great reminder of the importance of compromise. Real progress can only be achieved by working together, and we need that now more than ever in Springfield. I'm hopeful that this positive message can ease some of the tension in the Capitol so we can set aside this gridlock and actually govern.
"This is only the second time a president has spoken to lawmakers in Springfield—the last time was President Carter in 1978. Today carried so much added weight since President Obama actually served the people of Illinois here. I was honored and humbled to be part of this historic day."
Category: Press Releases