Published: 22 December 2016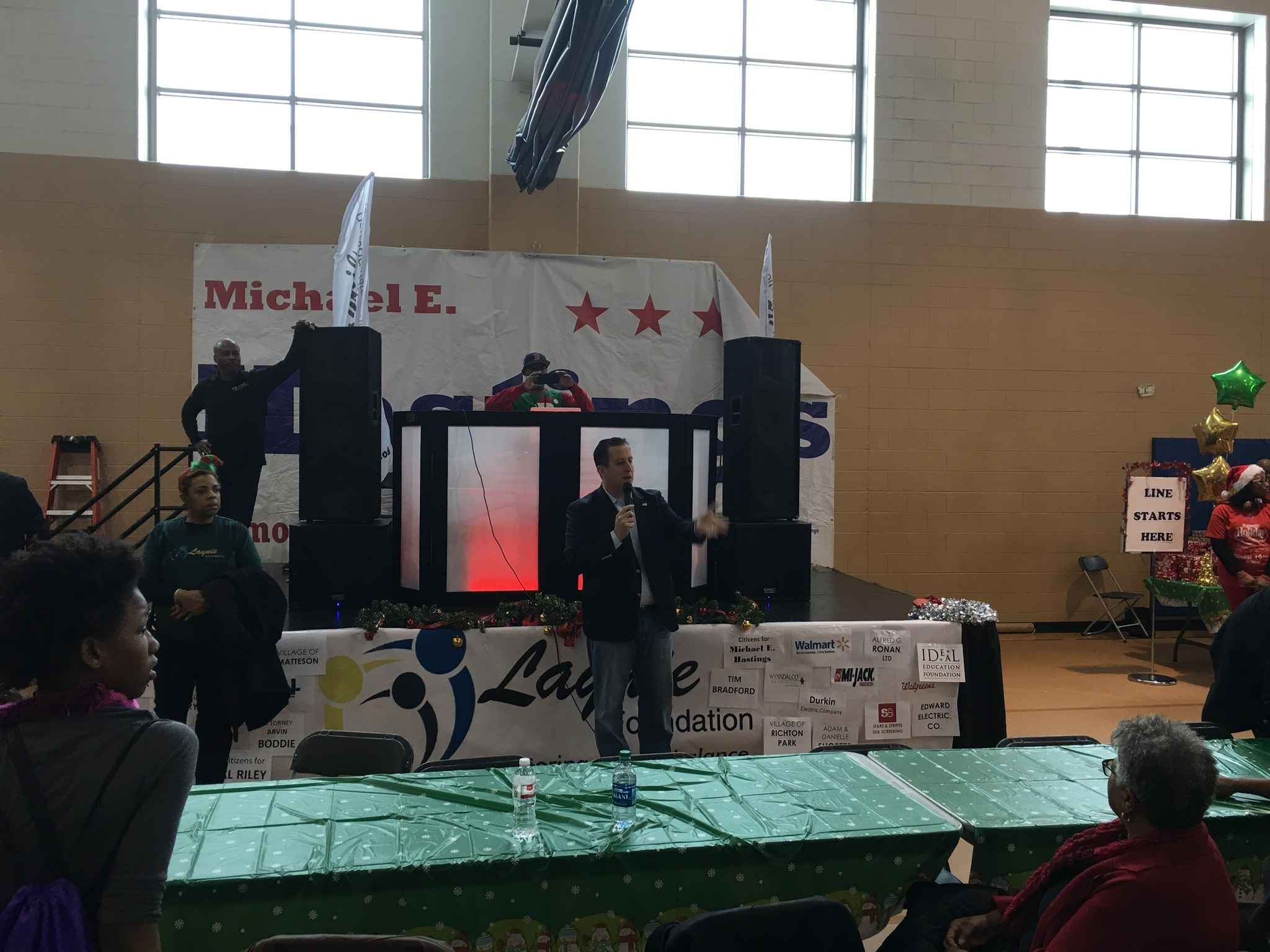 MATTESON – Families throughout the 19th District were able to enjoy the holidays over the weekend thanks to an event hosted by Senator Michael E. Hastings (D-Tinley Park) and the Laynie Foundation in Matteson.
The event hosted over 1,500 children, who all received a Christmas gift, and their families for the giveaway and a holiday meal.
"I was happy to join the Laynie Foundation in providing some holiday cheer in our community," Senator Hastings said. "The holidays should be a joyous occasion for everyone and this event provided that for many children and their families."
The Laynie Foundation is a non profit mental/behavorial health agency in Matteson, Illinois. The foundation is dedicated to providing services for youth and their families. Their mission is the pursuit of restoring mental balance through their specialized intensive outpatient program.
"Services like the Laynie Foundation are critical to our local communities," Hastings said. "We as a state should continue to work with these groups to continue to provide excellent services throughout the State of Illinois."
The community holiday giveaway was held on Saturday, December 17, 2016 at the Matteson Recreation Center.
Category: Press Releases