Published: 19 January 2017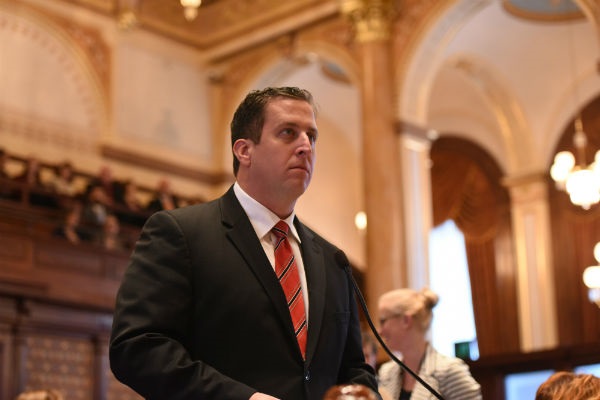 SPRINGFIELD – With gun violence reaching record levels and criminal justice reforms being debated in Springfield, Senate President John J. Cullerton tapped Senator Michael E. Hastings (D-Tinley Park) to lead the Illinois Senate Criminal Law Committee.
"I look forward to the challenge of leading the Senate Criminal Law Committee throughout the 100th General Assembly," Hastings said. "Ensuring that our communities across the state are safe has always been one of my top priorities in the Illinois Senate."
Hastings, a graduate of the United States Military Academy, served as a captain in Iraq from 2006-2007 during the period known as "the Surge." Following his military service, Hastings went on to earn a master's degree in business administration from the University of Illinois and a juris doctor from John Marshall Law School.
"Over the last four years, the Criminal Law Committee has tackled some very tough issues. Reducing penalties for cannabis, reintegrating ex-offenders into society, and bringing data driven approaches to law enforcement are no small tasks," Hastings said. "Throughout the tenure of my service, it is my intent to improve the quality of justice throughout our state by enacting prudent policies."
Hastings replaces the outgoing Senator Michael Noland (D-Elgin) who recently retired from the Illinois Senate in 2016.
Category: Press Releases