Published: 02 February 2016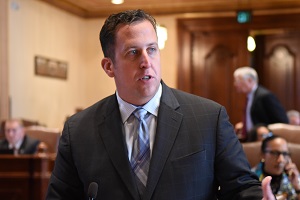 SPRINGFIELD- State Senator Michael E. Hastings (D-Tinley Park) issued the following statement after the governor delivered his State of the State address on Wednesday afternoon:
"Starting his speech by attacking hardworking union men and women in the south suburbs was inappropriate. I believe a leader should unite the people rather than divide them.
"Our state is struggling without a budget, our social service and higher education institutions are at the brink of collapse.
"However, I do applaud the governor on his initiatives to modernize the state IT infrastructure to save money and streamline the process. I also applaud him on increasing partnerships between high school and community colleges to increase student job training and allow them to step into better careers; this is an initiative I have been working on for three years.
"I am committed to working with anyone to improve Illinois, but more importantly I am committed to improving the south suburbs."
Category: Press Releases