Published: 12 August 2013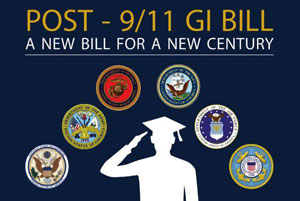 SPRINGFIELD – On Sunday, the governor signed into law a measure aimed at lowering college tuition costs for veterans. The law, sponsored by State Senator Michael Hastings (D–Orland Hills), grants Illinois residency to veterans who are entitled to educational assistance under the Post-9/11 Educational Assistance Program passed. Granting veterans residency allows them to qualify for instate tuition, thus lowering the cost of tuition fees and rates.
"Illinois will be the second state in the country to provide this great benefit to all members of the armed forces," Hastings said. "This new law will draw talented individuals to Illinois and educate them to be the next generation of leaders for our country."
Hastings' measure resolves a disparity in the Post-9/11 Education Assistance Program that inadvertently burdened a significant number of American veterans with thousands of dollars of out-of-pocket tuition and fees based on residency status.
"The Post-9/11 GI Bill provides an opportunity for our veterans to get the proper education they need to find good-paying jobs after they finish serving their country," Hastings said. "Unfortunately, veterans are having difficulties obtaining state residency, which results in higher tuition costs and fees. This law will reconcile that issue."
The Post-9/11 Veterans Educational Assistance Act is a federal law passed in 2008 that provides financial assistance to veterans wanting to go to college after finishing active duty. The law applies to veterans who have served since Sept. 11, 2001.
Category: Press Releases