Published: 04 December 2013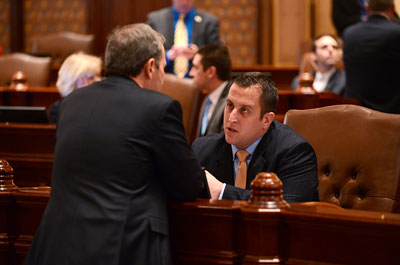 SPRINGFIELD – The Illinois General Assembly passed major changes to the state's pension systems earlier today to address the state's more than $100 billion pension debt. State Senator Michael Hastings (D–Orland Park), one of 27 senators who did not support the measure, provided the following statement.
"This issue should have never reached this point as past lawmakers and governors ignored this problem for too long. Until we resolve it, our state's economy will continue to struggle. But like many of my colleagues, I believe the proposal crafted by the legislative leaders will have a catastrophic impact on current and future retirees, many of whom have diligently paid into the retirement systems.
These changes will have a ripple effect on our state's capacity to recruit and obtain quality employees, which will negatively impact our health, education and safety services. There have been alternative solutions provided and I remain committed to finding a practical solution to our pension crisis, one that provides meaningful savings to taxpayers and reasonable protections for retirees."
Category: Press Releases