Published: 28 January 2014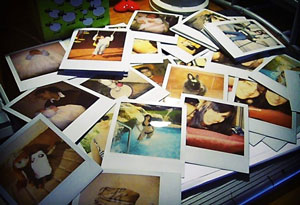 Legislators in the Illinois Senate may soon debate a proposal targeting "revenge porn." Revenge porn, sometimes called "involuntary porn", is nude or sexually explicit photos or videos posted online without the consent of the subject – oftentimes done by a bitter ex.
The proposal, sponsored by State Senator Michael Hastings (D–Orland Park), would make it a felony to post sexually explicit videos or photos of another person, without consent, to an Internet site. If passed, it would also make it a felony to host a website that requires victims to pay a fee to have the explicit videos or photos removed.
"It's extortion, it's wrong and it's a growing problem," Hastings said. "Unfortunately, this happens daily to unsuspecting people who often times use technology without fully realizing the consequences."

Hastings noted that revenge porn is a growing problem with the rise of social media, as private photos or videos can make their way onto websites. Oftentimes, the posts include names, addresses, e-mail addresses and other information that invites varying forms of harassment, including cyberbullying and cyberstalking.
"This can be extremely devastating and humiliating to an unsuspecting victim," Hastings said. "There are reported instances where the victims are forced to change their names and even move to escape the barrage of unwanted harassment."
In Illinois, it is illegal to post identifying information of a minor, or an adult without consent, on a pornographic site. But there is currently no state law to prevent individuals from posting sexually explicit content of an adult, without consent, to an Internet site. If passed, it would make revenge porn a Class 4 felony, punishable by up to 3 years in jail and a $25,000 fine.
New Jersey and California have enacted laws criminalizing revenge porn, and other states, including Maryland and Virginia, are also considering measures. In December, a California man was hit with 31 felony charges for operating a revenge porn site.
Here is a fact sheet on the proposed legislation: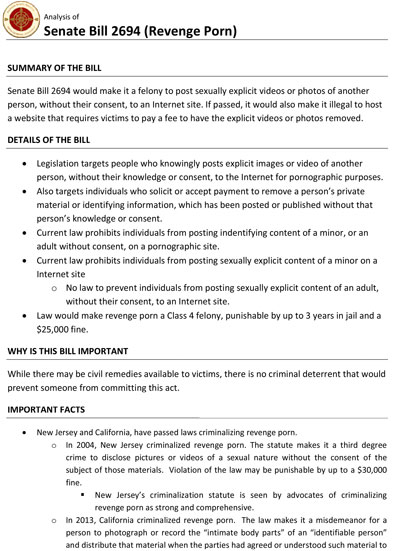 Category: Press Releases