Published: 04 February 2014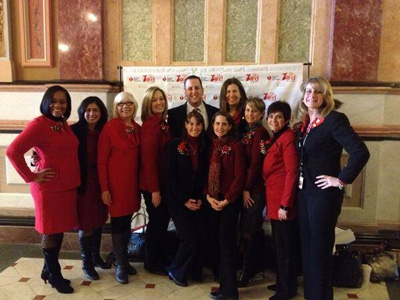 SPRINGFIELD – On Wednesday, Senator Michael Hastings (D–Orland Park) joined fellow lawmakers and advocates in wearing red at the state Capitol to show support for women's health. The American Heart Association hosted Go Red for Women, an event aimed at raising awareness of heart ailments such as heart disease.
"This event was a great way to raise awareness about the dangers of heart disease," Hastings said. "I wanted to show my support because I have three sisters and a mother who I love very much."
According to the Centers for Disease Control and Prevention, heart disease is the leading cause of death among women in the United States, claiming nearly 300,000 lives a year.
Category: Press Releases