Published: 27 February 2014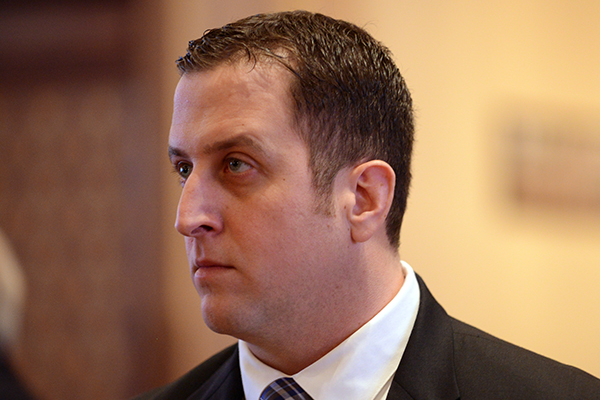 SPRINGFIELD – Legislation making it a felony to post sexually explicit videos or photos of another person, without their consent, to an Internet site was approved earlier today by the Illinois Senate and now moves to the Illinois House.
State Senator Michael Hastings (D–Orland Park), the bill sponsor, commended his colleagues for supporting the measure.
"I believe we have a well-crafted proposal that will put in place criminal penalties to prevent future victims from this type of harassment," Hastings said. "I want to thank my colleagues in the Senate for recognizing that our laws need to reflect changes in technology, because unfortunately, new technology can have unintended negative consequences."
Hastings noted that revenge porn is a growing problem with the rise of social media, when photos and videos that were made privately during a relationship can make their way onto hundreds of websites. Oftentimes, the posts include names, addresses, e-mail addresses and other information that invites varying forms of harassment, including cyberbullying and cyberstalking.
"This can be extremely devastating and humiliating to an unsuspecting victim," Hastings said. "There are reported instances where the victims are forced to change their names and even move to escape the barrage of unwanted harassment."
In Illinois, it is illegal to post identifying or graphic information of a minor, or an adult without consent, on a pornographic site, but there is currently no state law to prevent exes from sharing explicit photos after a bad breakup. If passed, the law would make revenge porn a Class 4 felony, punishable by up to 3 years in jail and a $25,000 fine.
Senate Bill 2694 would exempt the news media for publishing explicit images or videos of substantial public interest, such as the images that were made public during the Anthony Weiner scandal.
Category: Press Releases