Published: Friday, July 9, 2021, 10:32 AM
FRANKFORT – To assist local residents who wish to either change or begin careers, State Senator Michael Hastings (D-Frankfort) is partnering with Victory Apostolic Church in Matteson to host the second annual A Taste of Victory Job Fair.
"As we continue to rebuild our economy, it is important for residents to have access to the best possible resources for a job search," Hastings said. "Good paying jobs are the backbone of a strong economy and creating them for our people must be prioritized."
The event will be held at Victory Apostolic Church in Matteson on Saturday July 31 a.m. from 11:30 to 3:30 p.m. Job seekers will be connected to companies that offer good paying jobs with benefits and opportunities for career growth. This could mean transitioning into a new career path, whether it's in response to the COVID-19 pandemic, related changes in the labor market, or someone is simply seeking to transfer their skills to another career path.
National Able Network and HIRE360 Chicago will be on-site to deliver high-impact training sessions, and we are in search of additional partners who are interested in developing their staff, meeting with job seekers to advertise their opportunities or programs, or to provide promotional partnerships to assist in highlighting this exciting event.
Job seekers can register for the event here and interested employers can register here.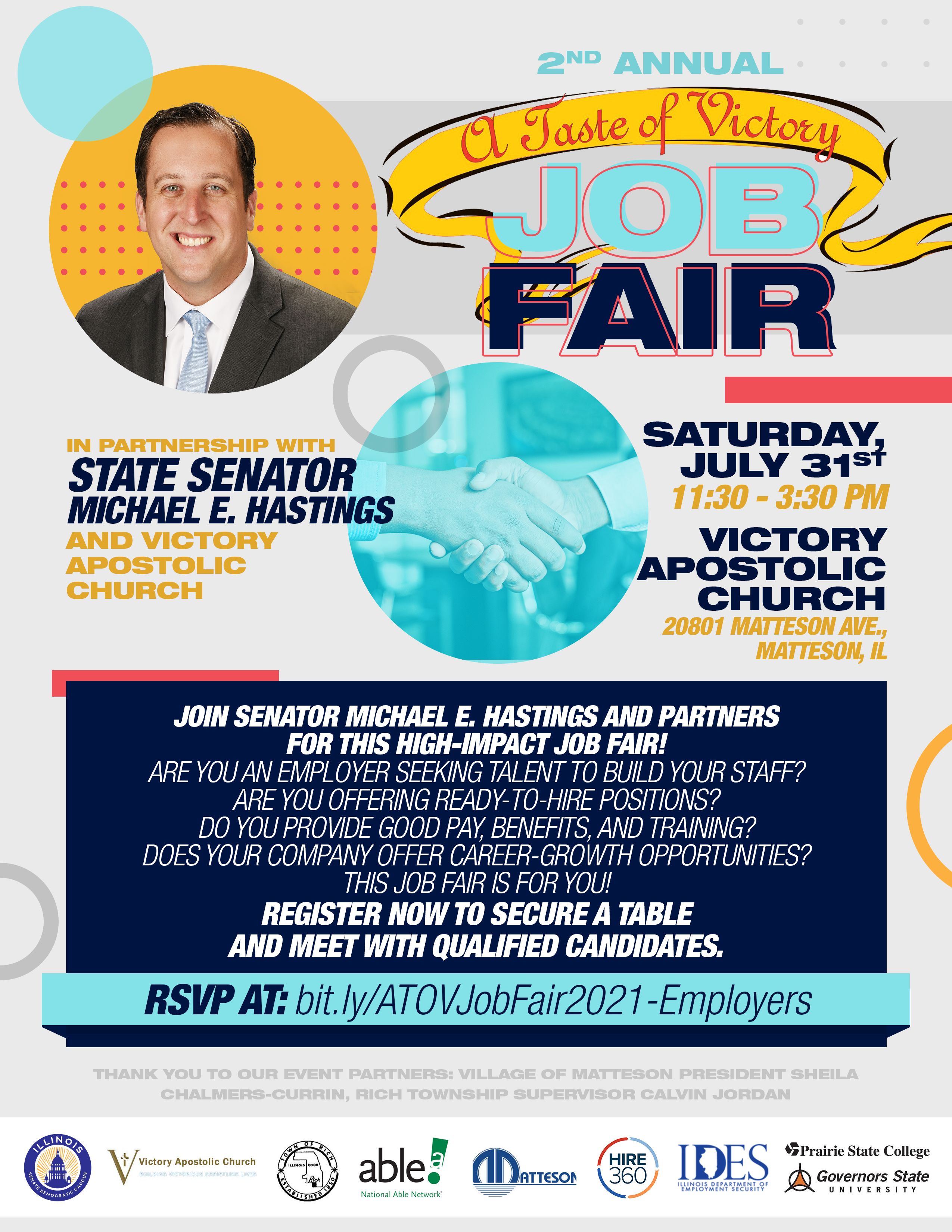 Category: Press Releases