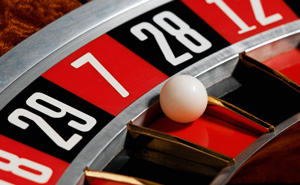 SPRINGFIELD – State Senator Michael Hastings (D–Orland Hills) and area leaders are hoping Country Club Hills will be one of five locations chosen to host a casino if a gambling expansion bill is approved by lawmakers in Springfield.
Hastings, a sponsor of the gambling expansion bill in the Senate, offered testimony Monday evening to a panel of House lawmakers in support of building a casino in Country Club Hills at a site near Interstates 57, 80 and 294.
"A new casino will generate new revenue for infrastructure projects and create hundreds of new jobs in the Southland area," Hastings said. "But we have to choose a location that is practical for the area and our communities."
The gambling expansion plan would add five casinos, including one in Chicago, as well as slot machines at horse tracks and O'Hare and Midway airports. Current and future casino licensees would also be allowed to apply for online gambling licenses.
The site for a Southland casino has not been chosen.
"A south suburban casino will have to compete with not only the existing casinos in Joliet and Aurora, but also with a proposed Chicago casino that will draw significantly from tourist traffic and citizens in the suburbs," Hastings said. "That is why it is important to choose a site-specific location that would best benefit the south suburbs. The gaming board needs to make a prudent business decision, rather than a political decision when choosing the location of a casino. In the end, Country Club Hills is the best answer."
This is the fourth time in as many years that the General Assembly has tried to expand gambling. Quinn vetoed bills in 2011 and 2012 based on ethical and regulatory concerns. Last year, the gaming expansion proposal only passed the Senate.
Category: Press Releases