Created: 29 May 2014
Published: 29 May 2014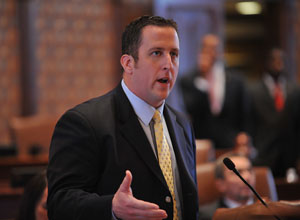 SPRINGFIELD – A plan to ensure students are properly trained to administer cardiopulmonary resuscitation (CPR) and to operate an automated external defibrillator (AED) received approval by lawmakers earlier this week. House Bill 3724 would add both CPR and defibrillator training to the health education curricula for high school students.
Area lawmaker State Senator Michael Hastings (D–Tinley Park) sponsored the initiative.
"In too many schools, the only person properly trained to administer this life saving procedure is the school nurse, who may be unavailable in a crisis situation," Hastings said. "This will proposal will ensure that all students are properly trained to assist their peers in a case of an emergency."
The bill does give parents the option to exempt their kids from the training.
House Bill 3724 passed both chambers and now awaits the governor's signature.
Category: Press Releases