Published: 24 September 2014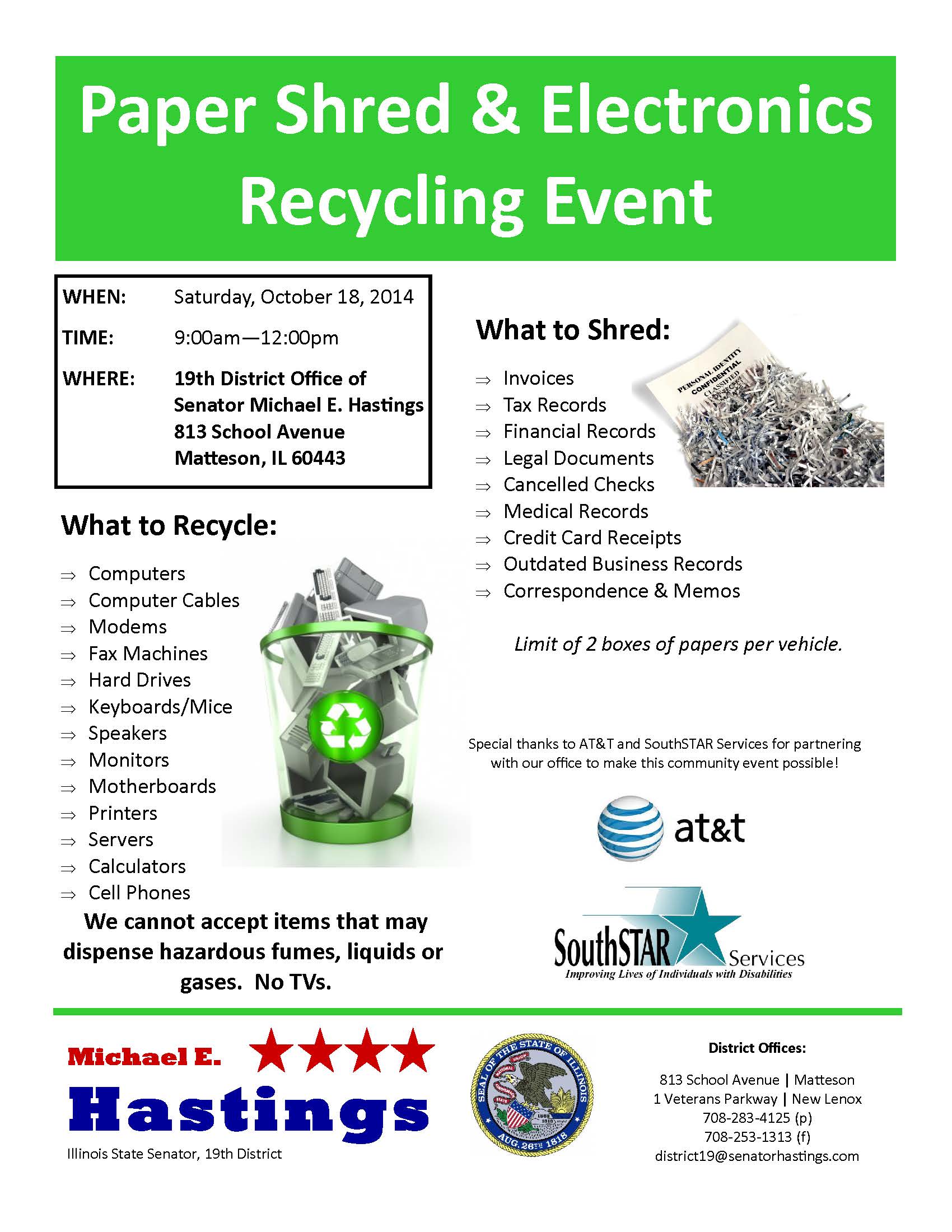 Saturday, October 18, 2014
9:00 A.M. - 12:00 P.M.
19th District Office of
Senator Michael E. Hastings
813 School Ave., Matteson, IL 60443
What to Shred:
Invoices
Tax Records
Financial Records
Legal Documents
Cancelled Checks
Medical Records
Credit Card Receipts
Outdated Business Records
Correspondence & Memos
Limit of 2 boxes of papers per vehicle.
What to Recycle:
Computers
Computer Cables
Modems
Fax Machines
Hard Drives
Keyboards/Mice
Speakers
Monitors
Motherboards
Printers
Servers
Calculators
Cell Phones
We cannot accept items that may dispense hazardous fumes, liquids or gases. No TVs.
For more information, please print the event's flier or call (708) 283-4125.

Category: Press Releases