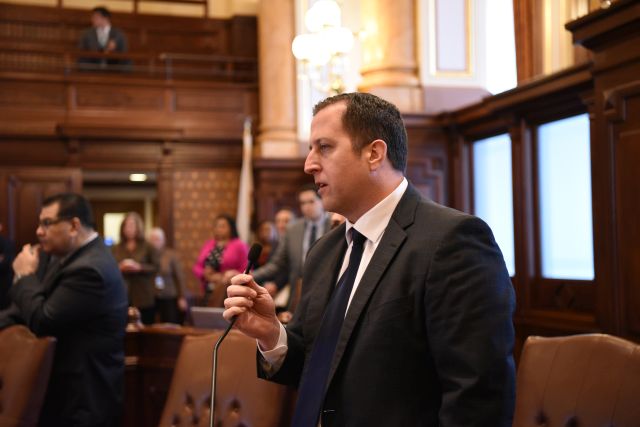 SPRINGFIELD – A package of legislation to improve accessibility to mental health treatment was announced this morning at a news conference with Illinois lawmakers.
State Senator Michael E. Hastings is the sponsor of two pieces of legislation that are a part of this initiative.
"It's no secret that we have a societal problem on our hands with the accessibility of mental health treatment," Hastings (D-Tinley Park) said. "We must make sure those who need help are able to receive it as quickly and safely as possible. This package is a necessary step as we in the Illinois Senate look to make mental health treatments more accessible to those in need."
SB 1715 ensures that pharmacists, in addition to physicians, would be able to administer long-term mental health treatments via injection efficiently and safely, as long as a prescription from a physician is present.
Under SB 1716, it would be a requirement for both the Department of Healthcare and Family Services and any Medicaid managed care organization to cover any mental health treatments listed in a published Mental Health Manual, making treatment more easily accessible. At this time both the Department of Healthcare and Family Services and Medicaid managed care organizations have their own unique preferred drug lists.
"The inaccessibility of necessary treatments is a major reason we have so many people suffering from mental health disorders," Hastings said. "As lawmakers we must take it upon ourselves to make treatment as affordable and accessible as possible, and we will continue to make strides with similar legislation."