Published: 29 September 2014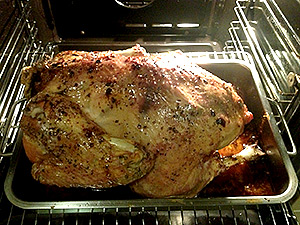 HOMEWOOD – State Senator Michael Hastings (D– Orland Park) believes that no one should go without a proper dinner on Thanksgiving Day. That is why he is teaming up with community charitable organizations to provide 200 Thanksgiving dinners to local families with developmentally disabled children.
"Thanksgiving is a time to give back to our neighbors and community," Hastings said. "Helping families in our community who could use a hand is the least we can do in the spirit of the holiday season."
Hastings will be working with Suburban Access – an independent service coordination and advocacy agency that works with children and adults who have disabilities – and the United Way at the Suburban Access headquarters from 10 a.m. – 12 p.m. on Tuesday, November 25 at 900 Maple Avenue in Homewood.
If you would like to make a charitable donation for this event, please go to the Suburban Access website at http://www.subacc.org/ and click on the "Donate" button or call Carrie at (708) 799-9190.
Category: Press Releases