Published: 09 October 2014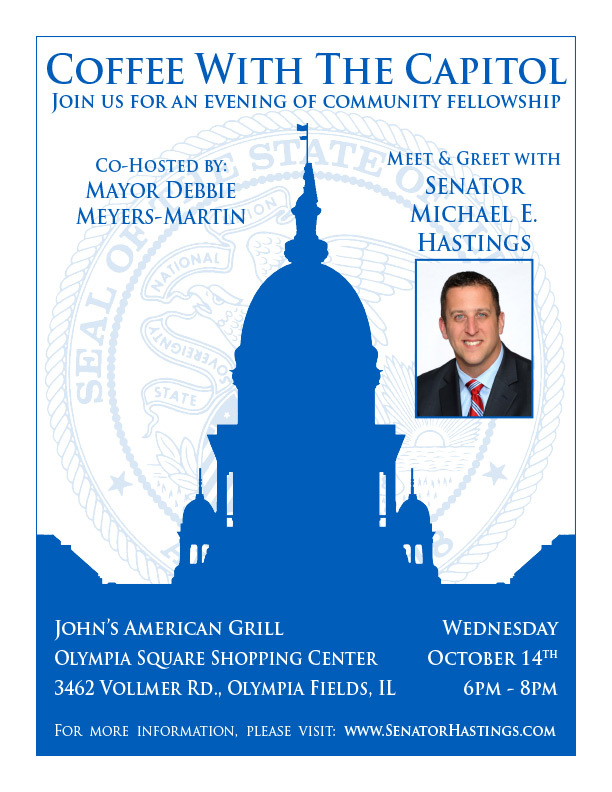 Olympia Fields – Join State Senator Michael Hastings (D–Orland Park) for Coffee With The Capitol, an evening of community fellowship with co-host Mayor Debbie Meyers-Martin. Wednesday, October 14th, from 6 - 8 p.m., at John's American Grill in Olympia Square Shopping Center (3462 Vollmer Road, Olympia Fields, IL).
For more information on this event, please contact Senator Hastings' district office at (708) 283-4125.
Category: Press Releases