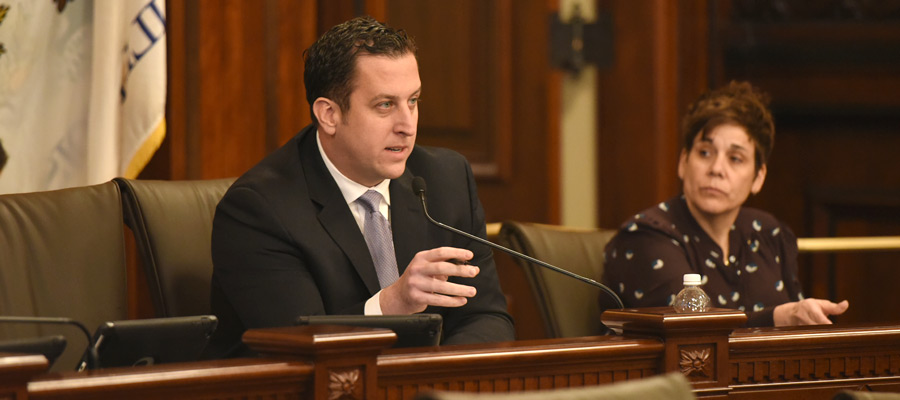 TINLEY PARK- Illinois now has a more efficient and transparent procurement process, thanks to a new bipartisan law championed by State Senator Michael E. Hastings (D-Tinley Park).
Senate Bill 8, a structural reform to the way state government purchases goods and services, was signed into law today after passing the House and Senate earlier this year with support from Hastings.
"Our local businesses are the heart of our economy," Hastings said. "This new law will cut red tape and eliminate barriers to streamline the state procurement process. These changes will make it easier for Illinois businesses to bid on state contracts to help grow our economy and put our state back on track."
Hastings continued to hear from residents across the Southland that procurement rules can be difficult for vendors, state agencies and universities to navigate. He said Senate Bill 8 will go a long way toward making the process more accessible and transparent, helping local businesses receive more state contracts.
"This new law will save our state millions of dollars, yet allow us to invest more money into Illinois businesses," Hastings said.
This new law expands the ability of state universities to purchase needed products and services without having to navigate through costly and time-consuming obstacles. Illinois would be allowed to enter into joint purchasing agreements with other governmental units, and vendors would be given more flexibility when registering or submitting a bid.
Hastings has worked to pass a series of structural reforms such as term limits, workers compensation reform and a bipartisan government consolidation plan.
Senate Bill 8 passed the Senate and House with bipartisan support and goes into effect immediately.