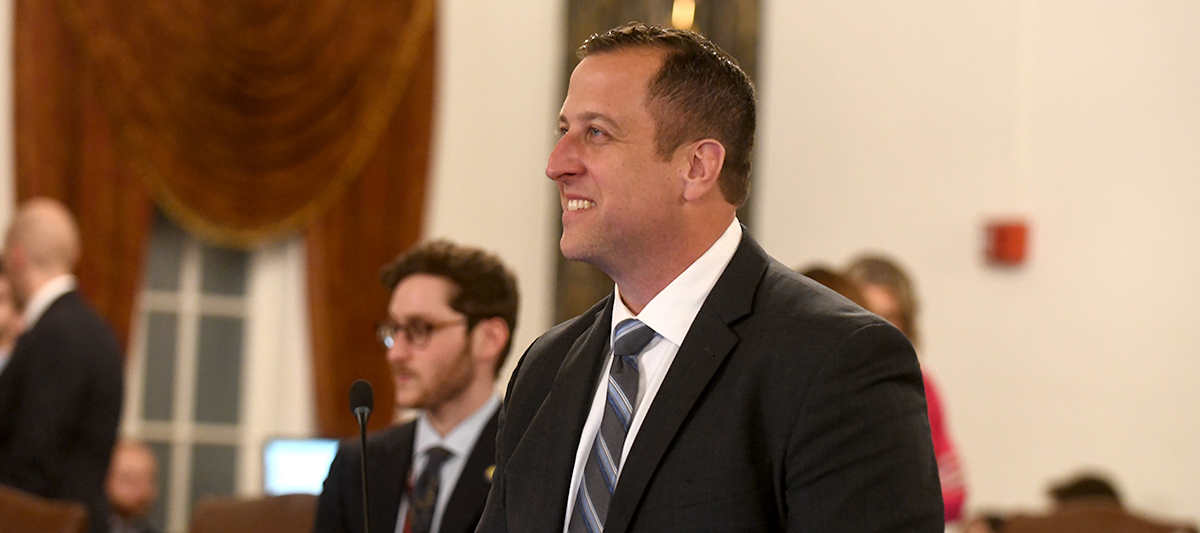 SPRINGFIELD – State Senator Michael E. Hastings was appointed Chair of the Illinois State Senate's Veterans Affairs Committee.
"Our veterans selflessly served our country and they deserve nothing but the best state services," said Hastings (D-Frankfort). "I look forward to continuing my 25 year career of public service as a soldier and a State
Senator in the role of the Chair of the Illinois State Senate Veterans Affairs Committee. We have made monumental achievements in helping our veterans over the last decade, and I am certain that we will accomplish much more in the future."
Hastings is one of two military veterans in the Illinois Senate Democratic Caucus.
Following his graduation from United States Military Academy at West Point, Hastings rose to the rank of Captain while deployed in support of the Global War on Terrorism. On July 4, 2006, he was deployed to Iraq as a part of "The Surge."
Throughout his deployment, Hastings served as the Aide-de-Camp to the Commanding General of the 1st Infantry Division (Forward), coordinating air, ground and security movements throughout Iraq. For meritorious service in a combat zone, Hastings was awarded the Bronze Star Medal and 1st Infantry Division combat patch.
After ten years of distinguished service Hastings was honorably discharged from the U.S. Army.
"I look forward to a continued collaboration with my colleagues on both sides of the aisle on how we can work together to improve our veterans' quality of life," said Hastings.
He pledges to continue on his commitment to uplifting our nation's heroes in his new role.
During Hastings' time in the Senate, he has passed a number of initiatives to provide and connect veterans with mental health resources, prevent the exploitation of veterans and promote the availability of free service programs, expand access to the MIA/POW Scholarships and increase funding at our state's veterans homes.
Hastings urges those connected with veterans' organizations or individuals with ideas on improving access to state programs to contact his office at (815) 464-5431 to share their input on how Illinois can continue to improve services to our nation's heroes.