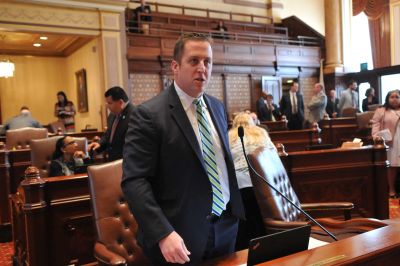 TINLEY PARK- State Senator Michael Hastings (D-Tinley Park) recently co-sponsored House Bill 1 which takes action to combat the proliferation of heroin overdoses that have plagued the South Suburbs.
"We need to take action collectively to combat this tragic epidemic," Hastings said. "This legislation is one component of the overall solution to stop this problem from spreading further into our communities."
House Bill 1 contains guidelines to be used including:
• Requiring doctors and pharmacies to document when narcotics have been prescribed
• Requiring the State Board of Education to create a heroin and opioid drug prevention program for schools
• Creating a statewide medication take-back program
• Expands pharmacists' ability to dispense lifesaving Narcan to prevent heroin overdoses
• Regulates training for first responders and schools to dispense heroin antidotes
• Requires insurance providers to cover heroin antidotes and addiction treatment services
• Adds Medicaid coverage for alcohol and opioid dependence treatment
The proposal passed with bipartisan support, and now goes to the governor's desk.
Category: Press Releases