Published: 15 January 2019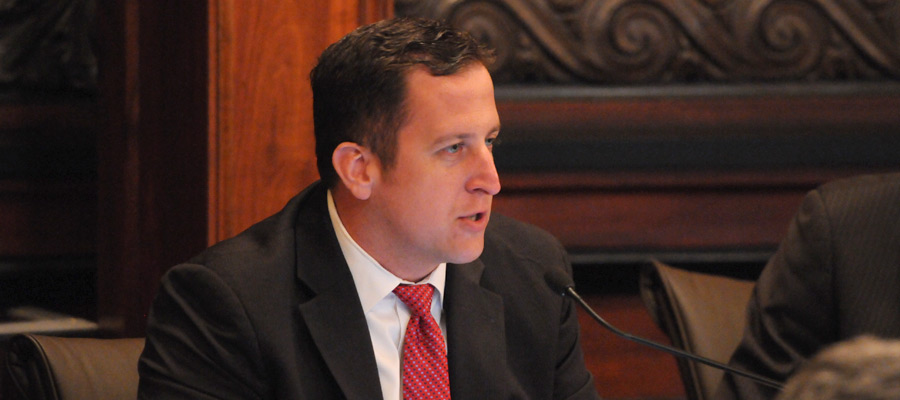 SPRINGFIELD – With many troubling questions surrounding its governing board, the Illinois Tollway will get a much-needed ethical makeover thanks to the support of State Senator Michael E. Hastings (D-Tinley Park).
Hastings last week helped push through the Illinois General Assembly important legislation that would restore accountability and integrity at the Illinois Toll Highway Authority. Media reports have chronicled multiple examples of jobs and contracts being awarded to unqualified political insiders and well-connected businesses through non-competitively bid processes.
Hastings supported Senate Bill 1298, which ends the terms of the currently appointed members of the Tollway Board and requires the Governor to appoint new Board members by Feb. 28, 2019. The legislation also requires the Tollway Board's by-laws to direct members to avoid potential conflicts of interest and requires these by-laws to be posted to the Tollway Authority's website.
"The time to restore accountability and integrity to the Illinois Tollway is long overdue," said Hastings. "The Illinois Tollway Authority needs to start putting the needs of the working people of Illinois ahead of political insiders and corrupt special interest groups."
Hastings said he will continue his work to reform state government and restore faith in its ability to move Illinois forward.
"As we start the 101st General Assembly, it's important to me to continue to take a closer look at aspects of state government that are in dire need of reform," he said. "I look forward to working with Gov. Pritzker and my colleagues on both sides of the aisle to ensure government is working for the people of Illinois."
The bipartisan reform passed without opposition in the House and Senate and awaits the Governor's signature.
Category: Press Releases