Published: 11 September 2018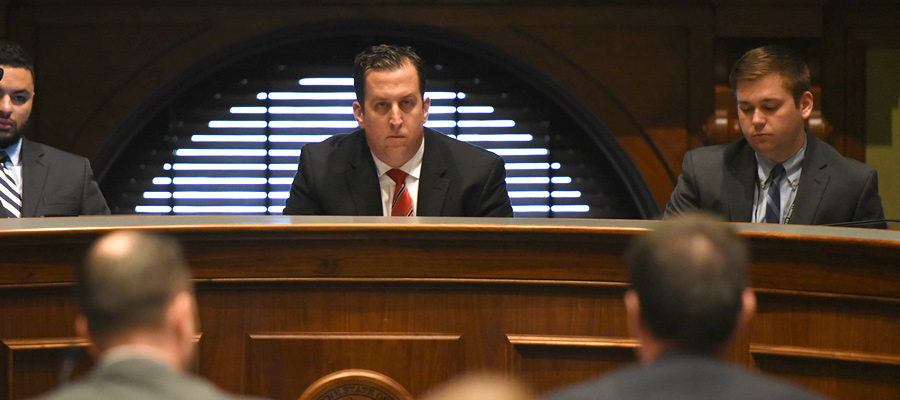 TINLEY PARK – State Senator Michael E. Hastings continues to fight for fair and secure elections in Illinois and he recently represented the state at a bipartisan conference hosted by the National Conference of State Legislators to address the matter.
Hastings was handpicked to participate in NCSL's event on election security and how states can team up to protect voting processes. The event connected policymakers across the nation to exchange ideas on how to strengthen state laws to ensure the voting process this midterm elections is secure.
"Our democracy is built on open elections," Hastings said. "Many have fought and given the ultimate sacrifice to assure our nation's citizens' voices are heard. We cannot afford to allow for foreign entities to hinder this sacred right."
Hastings has been a strong voice in guaranteeing the Illinois State Board of Elections takes every necessary precaution to prevent hackers from accessing voters' sensitive information.
Last election, the United State Department of Homeland Security confirmed Russian hackers were responsible for the malicious 2016 cyber-attack on the Illinois Voter Registration System database that compromised personal information for as many as 90,000 Illinois residents.
"It's our duty to make sure our state's policies and infrastructure meet the challenges and needs of the 21st century," Hastings said. "The residents of Illinois need to have faith in the democratic process. It is absolutely imperative that the Illinois State Board of Elections take advantage of every possible resource to protect our state's election infrastructure from intruders' attacks."
During the meeting, Hastings worked with election experts to learn about federal assistance and resources. A key theme was the role public officials play in bolstering voter confidence in elections based on setting security standards and utilizing best practices.
Category: Press Releases