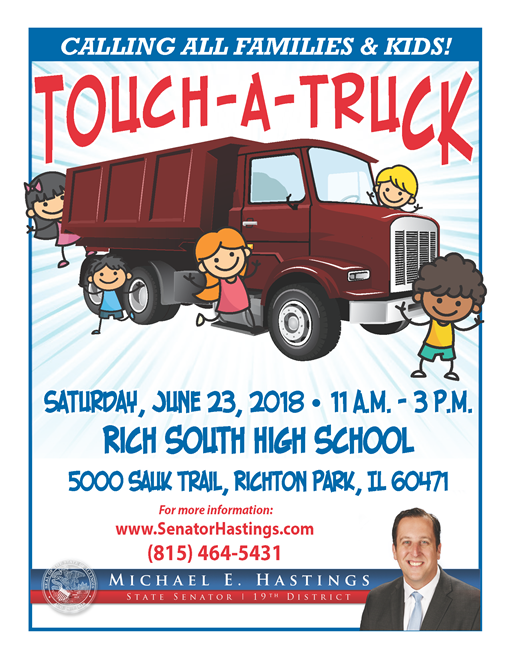 RICHTON PARK — State Senator Michael E. Hastings (D-Tinley Park) is hosting a free community Touch-A-Truck event from 11 a.m. to 3 p.m. Saturday, June 23.
The event will allow children and their families the opportunity to touch, sit in and explore real vehicles from a number of different trades.
There will be a wide variety of vehicles such as a fire truck from the Richton Park Fire Department, a semi-truck from Prairie State College, a SWAT truck from the South Suburban Emergency Response Team, a PACE Bus, an industrial crane from Mi-Jack and a tractor from the Farm Bureau and more.
The family-friendly event is open to local residents.
Date: Saturday, June 23
Time: 11 a.m. to 3 p.m.
Location: Rich South High School (5000 Sauk Trail, Richton Park)
For more information, call Hastings' office at (815) 464-5431.
Category: Press Releases