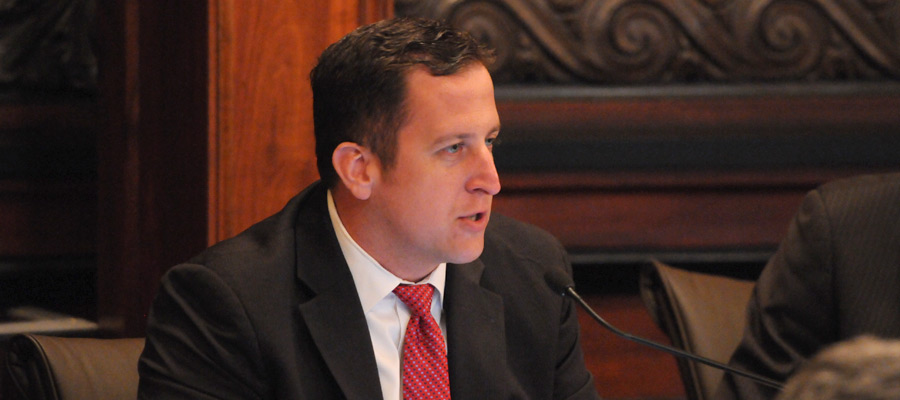 SPRINGFIELD- State Senator Michael E. Hastings (D-Tinley Park) supported a monumental measure Wednesday to keep communities across the Southland safe by facing the nationwide epidemic of gun violence.
Hastings voted for House Bill 772, which aims to take firearms out of the hands of persons believed dangerous by their families or law enforcement.
"Prior to many of these mass shootings, the killer had exhibited dangerous behavior and raised red flags before committing the atrocities," Hastings said. "This measure gives family members and law enforcement the power to address those red flags and seek assistance if someone with access to guns is believed to be a threat to themselves or the general public.
"This new procedure could literally determine whether hundreds live or die."
Hastings said House Bill 772, called the Lethal Violence Order of Protection Act, gives those closest to potentially dangerous subjects an added level of protection and gives law enforcement a greater ability to serve the public interest.
After a person has been reported as dangerous, if the court finds evidence to show the individual is a danger to themselves or the public, a judge can require that person to temporarily turn over any firearms in his or her possession.
Hastings, who earned the Bronze Star for his meritorious service in a combat zone and advanced to the rank of Captain in the U.S. Army, said the move is about public safety.
"The right to bear arms is a constitutional right. But we also must consider the importance of safety," Hastings said. "I'm a strong supporter of responsible gun use. When I was in the service I used weapons to defend our nation's honor and democratic values. This measure simply ensures we take precautions to keep our communities safe."
House Bill 772 passed the Senate with bipartisan support and now moves to the House for consideration.
Category: Press Releases