Published: 22 February 2018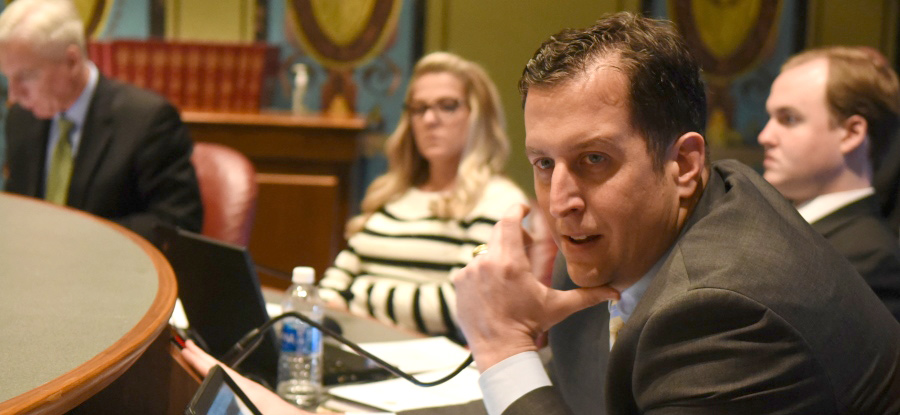 SPRINGFIELD – The state of Illinois currently has no procedure in place to alert police and emergency professionals of missing disabled persons, but State Senator Michael E. Hastings (D -Tinley Park) is working to change that.
Hastings' measure is aimed at reporting, quickly locating and returning missing disabled persons to their homes. It is motivated by the story of Greg*, a disabled man who went to Chipotle in Matteson, Illinois for a group-home excursion. During the outing, Greg wandered away from his group and it quickly became apparent there were few procedures in place to help find him.
When his caretakers requested an Amber Alert be put out in order to locate Greg, the authorities said there was no system in place for individuals living with disabilities. After 21 excruciating hours, Greg was returned to his caretakers, and the incident left advocates wondering if more can be done to protect Illinois' disabled populations.
"It's clear we can do more here, so I have sponsored this commonsense legislation to put protocols in place to help find and protect individuals living with intellectual and physical disabilities," Hastings said. "This small change will help immediately alert authorities and emergency networkers to bring our loved ones home sooner."
Senate Bill 2265 changes the Missing Persons Identification Act to ensure "high-risk missing persons" includes persons living with a developmental or intellectual disability. This will cover these individuals under the Endangered Missing Person Advisory program, which would provide a regional system for the rapid dissemination of information of missing people.
"As a community-based provider that supports adults with intellectual disabilities, I am excited to learn the Human Service Committee passed SB2265," said Mary Pat Ambrosino, Chief Executive Officer of CTF Illinois. "Adults with intellectual disabilities are a vulnerable population, and by including them in the LEAD system you are not only providing a proven resource to families and providers but also giving us peace of mind knowing the safety of those we support is a priority."
Senate Bill 2265 passed the Senate's Committee on Human Services with bipartisan support and now moves to the full Senate for consideration.
"I can't help but think if this alert system had been in place, Greg may not have gone missing for 21 hours," Hastings said. "We are taking the lessons of the past to give police departments the means to communicate quickly and effectively to disseminate missing persons reports."
*The name Greg was used to protect the identify and safety of the individual who experienced this event.
Category: Press Releases