Published: 20 December 2017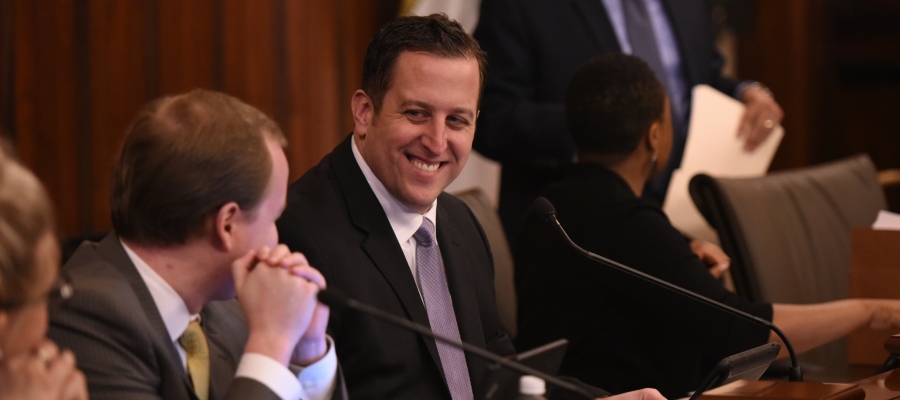 TINLEY PARK- Starting Jan. 1, Illinois universities and colleges must establish a policy for awarding academic course credit for military training, thanks to State Senator Michael E. Hastings (D-Tinley Park).
One of the biggest challenges facing returning servicemen and -women is figuring out how military training credits transfer to college credit. The new law will help standardize the process.
"Illinois' veterans have valuable on-site educational experience," Hastings said. "It's our duty and honor to ensure returning veterans receive credit for the life and academic expertise they gained while serving our nation."
Under the current system, universities and community colleges attempt to translate military experience into college credits, with confusion arising from inconsistencies such as descriptions for military training and college courses that don't always match up perfectly. A military acronym on a transcript may also refer to a different class or curriculum depending on which branch of service uses it.
Often a credit transfer becomes a matter of the higher education institution's willingness to research ways to find equivalent civilian academic courses. A standardized system would end confusion and create an easier transition for our military personnel, Hastings said.
According to the U.S. Department of Veterans Affairs, over 773,000 veterans are now using their GI Bill benefits to go to college, spending a collective $11 billion a year.
"Requiring veterans to take repetitive and redundant academic classes is a waste of time and money," Hastings said. "The entire process can be discouraging. We need to help streamline the process to promote an easy transition for veterans into civilian life by cutting out the bureaucracy."
Hastings believes returning veterans may be the key to solving workforce shortages in Illinois.
"The quicker our military men and women complete their college degrees; the faster they can enter the workforce," Hastings said. "Our veterans have real life in the field training. Their experiences in high pressure situations make them ideal candidates to fill vacancies as registered nurses, EMT's and other medical professions."
House Bill 3701 passed the Senate and House with bipartisan support.
Category: Press Releases