Published: 17 October 2017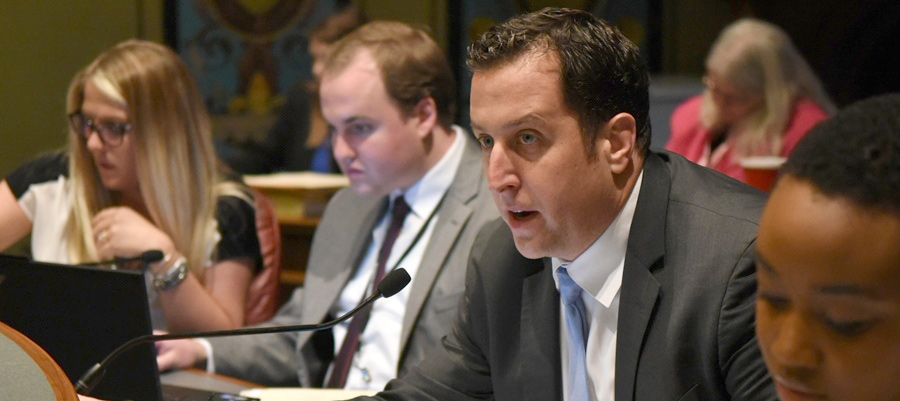 TINLEY PARK- Military families who have made the ultimate sacrifice will have one less hurdle to jump through in Illinois.
State Senator Michael E. Hastings (D-Tinley Park) championed a new law to update the Line of Duty Compensation Act to include recent military operations: Operation Freedom's Sentinel, Operation New Dawn and Operation Inherent Resolve.
"This simple step will remove a hurdle for our brave military families who have already lost too much," Hastings said. "It is our duty to honor and respect the sacrifices their loved ones made for our great nation."
The Line of Duty Compensation Act provides for death benefits to be paid through the Court of Claims when law enforcement officers, firemen and military service men and women are killed in the line of duty.
The Attorney General's Office reached out to the sponsor after a claim filed by the wife of a U.S. Army serviceman who was killed during Operation Freedom Sentinel was not included in the act.
"We need to continue to look for ways to honor our nation's heroes and their loved ones," Hastings said. "Illinois needs to remain true to the bravery of our military men and women."
Hastings advanced to the rank of a captain in the U.S. Army and served as aide-de-camp to the commanding general of the 1st Infantry Division in Iraq. He earned the Bronze Star for his meritorious service in a combat zone.
"I want my fellow service members who have made the ultimate sacrifice to be honored and remembered for their bravery," Hastings said. "This small change will make it the process easier for their loved ones and families."
Senate Bill 860 passed the Senate and House with bipartisan support. The updates to the Line of Duty Compensation Act are now in effect.
Category: Press Releases