Published: 28 September 2017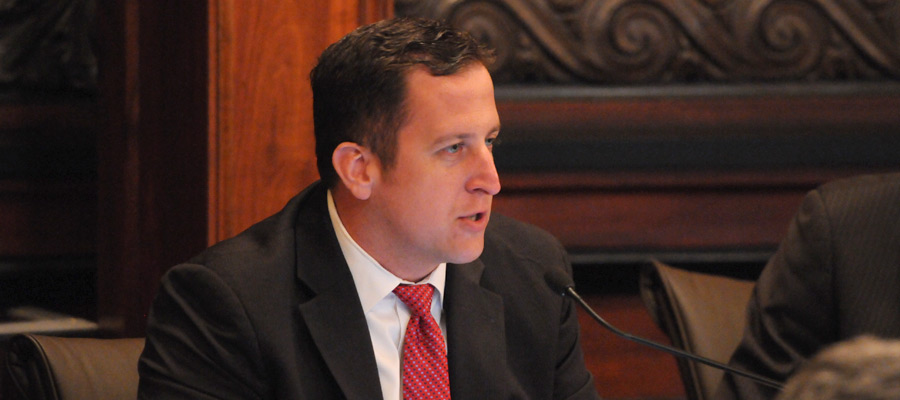 TINLEY PARK- The United State Department of Homeland Security confirmed Russian hackers were responsible for the malicious 2016 cyber-attack on the Illinois Voter Registration System database that compromised personal information for as many as 90,000 Illinois residents.
State Senator Michael E. Hastings (D-Tinley Park) is working to prevent similar breaches in security from ever happening in Illinois again.
"Our nation's heroes have fought and made the ultimate sacrifice to protect our democracy," Hastings said. "Free elections are a core value of our society. For foreign hackers to infringe on this undeniable right is a direct assault on the privacy of Illinois voters."
Hastings has been working in the Illinois State Senate to investigate the cybersecurity breach to reassure Illinois residents that there are protections put in place to protect their personal data and resolve unanswered questions.
He championed the passage of Senate Bill 707 which institutes proper procedures and regulations for state agencies to report and remedy cybersecurity breaches that compromiseIllinois residents' confidential information.
Illinois was one of the 21 states this week notified by Homeland Security that Russian hackers had targeted their voting systems. The notification came roughly a year after the states' voter databases were breached.
"The people of Illinois need to be able to believe in the democratic process," Hastings said. "Between now and the next election, it is absolutely imperative the Illinois State Board of Elections take advantage of every possible resource to protect our election infrastructure from intruders' attacks."
Hastings has continued to work with U.S. Senator Dick Durbin (D-IL) to check in with local Illinois election authorities to guarantee their systems are scraped of potential malware software to remove any type of security weakness.
"A lot of work needs to be done over the next year to confirm Illinois' election authorities have the proper protections in place to safeguard online voter databases," Hastings said. "I will continue to fight to ensure Illinois continues to update our election infrastructure to meet the technological needs of the 21st century."
Hastings will hold additional hearings as the Chairman of the Illinois State Senate's Committee on Cybersecurity to receive further updates from the State Board of Elections.
Category: Press Releases