Published: 24 August 2017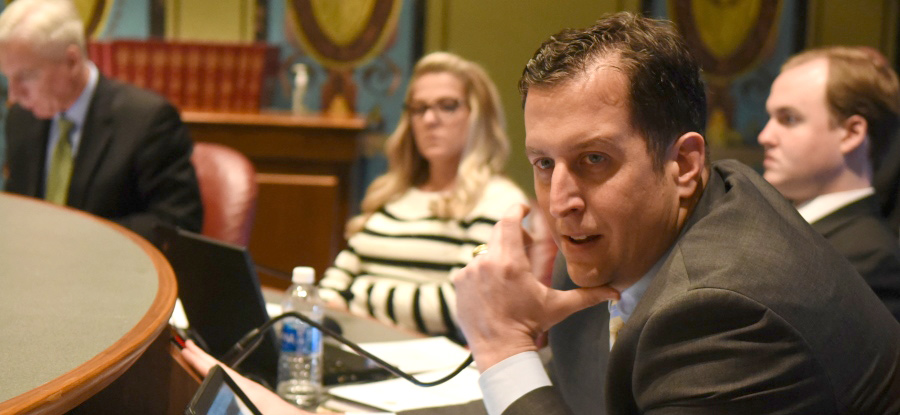 TINLEY PARK— State Senator Michael E. Hastings (D-Tinley Park) championed legislation to establish best practices and consistent regulations to protect dogs and cats throughout Illinois.
Hastings' initiative, Senate Bill 1882, was signed into law today. This new law also known as "Safe Pets" will establish standards to protect the health and well-being of animals sold in Illinois.
"Welcoming dogs and cats into your family is physically and mentally rewarding," Hastings said. "These furry friends do not take long to become part of your family. It is our duty to put protections in place to protect our family pets' well-being as well as make sure there are precautions in place to reunite dogs and cats with our families sooner."
The primary components of this regulatory standard for pet stores:
• Prohibits pet stores from purchasing animals from large commercial breeders that are USDA-licensed and does not have direct non-compliance citations over a two-year period.
• Pet stores are required to microchip dogs or cats prior to sale.
• Requires pet stores to obtain copies of USDA inspection reports either from the USDA website (if posted online) or directly from the breeder prior to purchasing the cat or dog and must be available to consumers prior to sale.
Hastings worked with the Illinois Pet Lovers Association and the Illinois Humane Society
These protections enhance public confidence in the health of the animal prior to purchase.
"The enactment of this bill is an important step in the right direction and brings us one day closer to the day when cruel puppy mills have nowhere left to sell," said Marc Ayers, Illinois Director of the Humane Society of the United States. "Illinois is the eighth state to enact a pet store sourcing law, preventing the worst puppy mills from selling to in-state pet stores."
Hastings worked with organizations and stakeholders throughout Illinois to develop a compromise to protect Illinois' dogs and cats.
"This legislation is the result of countless hours of negotiation to institute responsible and thoughtful pet industry regulations in Illinois to protect Illinois' dogs and cats," Hastings said.
Senate Bill 1882 passed the Senate and House with bipartisan support. This new law goes into effect immediately.
Category: Press Releases