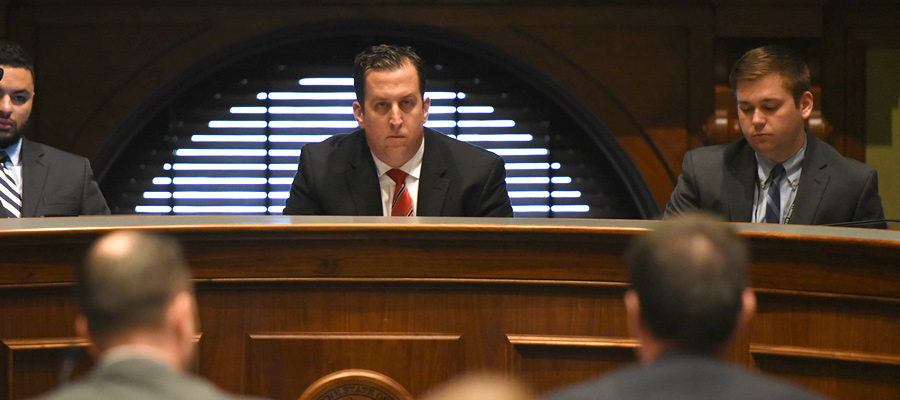 TINLEY PARK- Russia's cyberattack on the U.S. election system that impacted over 39 states, including Illinois, during the 2016 general election is more widespread than has been publicly revealed according to Bloomberg.
State Senator Michael E. Hastings (D-Tinley Park) and U.S. Senator Dick Durbin (D-IL) are working on sending out an informational letter to local Illinois election authorities instructing them to scrape their systems of potential malware software to remove any type of security weakness.
"The possibility of another attack on our election system is unacceptable," Hastings said. "There needs to be direct action taken to protect our election infrastructure in Illinois and across the nation. Now is the time to take extra cyber precautions. We cannot allow another act against our more sacred practice, our elections, to happen again."
These new details were released by a classified National Security Agency document. Less than a week earlier, former FBI Director James Comey told the Senate Intelligence committee investigating Russian interferences in the 2016 election that "They're (Moscow) coming after America. They will be back."
Illinois is among the states that gave the FBI and the Department of Homeland Security almost full access to investigate its systems, which provided them with an outline of the hacker's action plan.
In July 2016, an employee of the Illinois Board of Elections flagged irregular activity, which found that hackers had gained access to the state's voter databases, which contained personal information such as names, dates of birth, genders, driver's licenses and partial Social Security numbers of about 15 million people. Ultimately, as many as 90,000 records were compromised.
New evidence reveals that hackers attempted to alter and delete records in Illinois but ultimately failed. These actions suggest the hacking was more of a spying mission and a potential test run for a more devastating attack.
"We need to keep fighting," Hastings said. "Foreign intruders are turning to cyberterrorism to attack the core of our democracy. This is unacceptable. The Illinois State Board of Elections needs to continue to investigate and evolve to pre-empt further attacks because the battle is not over yet."
Last month, Hastings held an Illinois Senate committee hearing to investigate and hear a full report on the 2016 cybersecurity breach to ensure Illinois residents that there were protections put in place to protect their personal data and resolve unanswered questions.
During the hearing, the Illinois State Board of Elections reported that seven IP addresses were linked back to the Netherlands. Two servers were reported to have participated in the attack, "Fancy Bear" and "Cozy Bear," which are the two largest hacking groups rumored to be tied to the Russian federal security systems run by King Servers, which is stationed in Russia.
At the time, Hastings reiterated that the hacking of voter registration data in Illinois was similar to security breaches at the national level and in France and Denmark that were later confirmed through reports released.
Category: Press Releases