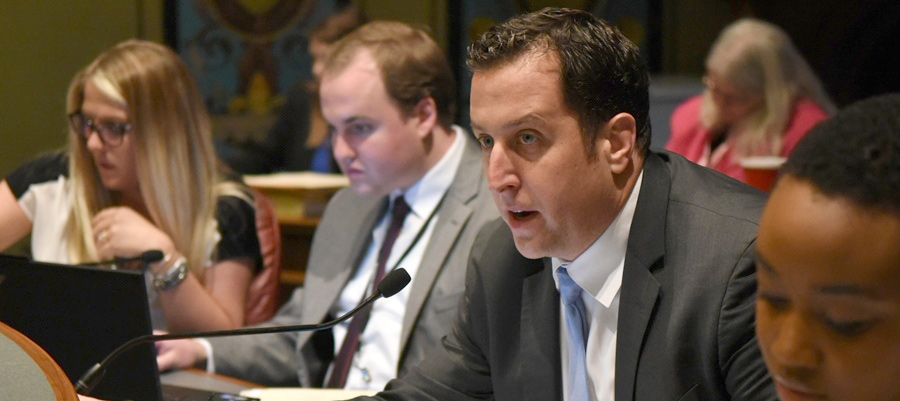 SPRINGFIELD — As the federal government rolls back regulations to allow commercial websites like Google and Facebook sell Illinois residents' personal data; State Senator Michael E. Hastings (D-Tinley Park) is leading the charge to increase protections.
Hastings passed Senate Bill 1502, the Right to Know Act, which would allow consumers to request what information such companies collect about them. Click here to listen to his remarks.
"As the federal government continues to roll back regulations that would allow companies like Google and Facebook to sell and share your personal data, the need for state regulations has become absolutely vital," Hastings said. "This day and age we can do everything online from paying our bills to buying groceries. The price of surfing the web shouldn't mean sacrificing your privacy and personal information."
Current Illinois law requires businesses that collect personal informational to implement security measures to notify customers of security breaches. However, commercial websites are not required to notify residents what data they collect or whom they share that data with.
"I care about our neighbors and I care about all the sensitive information that is shared and sold," Hastings said. "This is your personal information. You should know who is storing your records and who has access to them."
This new initiative would require commercial websites that collect personal information to notify customers of the information they have collected as well as any third parties with whom
they may have disclosed personal information.
"Cybersecurity is a big deal," Hastings said. "It's important for Illinois' laws to update and evolve with the needs of the people. This is a small step to protect Illinois residents' privacy and security."
Senate Bill 1502 passed the Senate and now moves to the House for consideration.
Category: Press Releases