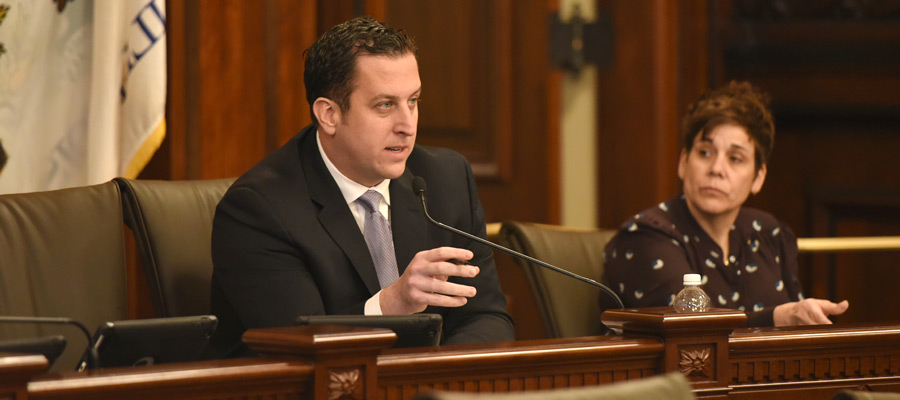 SPRINGFIELD - Illinois veterans may soon have a streamlined process to apply for small business contracts.

State Senator Michael E. Hastings (D-Tinley Park) advanced Senate Bill 1620 to create a one-stop shop for veterans to gain certification to bid on small business contracts.

"Our veterans have taken care of us, now it is our time to take care of them," Hastings said. "Illinois has a wide range of programs available to assist Illinois veterans and honor them for their dedication and sacrifices. However, these programs are not useful if they are hidden behind red tape and multiple levels of bureaucracy."

Senate Bill 1620 is Hastings initiative after listening to veterans across Illinois who were struggling to apply to be eligible to qualify for state-certification service-disabled veteran-owned small businesses (SDVOSB) and veteran-owned small businesses (VOSB).

"My goal is to clear up all confusion and create a streamlined process for veterans to apply for state, county and municipality veterans certifications," Hastings said.

Under Senate Bill 1620, veterans who achieve state certification through Illinois Central Management Services would no longer have to reapply for county and municipality veteran certifications. The state certification would preempt local processes.

"Eliminating redundancies and paperwork will remove unnecessary hurdles for our nation's heroes," Hastings said. "Veterans should not have to prove their status at every level of government."

Senate Bill 1620 passed the Senate's Committee on Veterans Affairs with bipartisan support and now moves to the full Senate for consideration.
Category: Press Releases