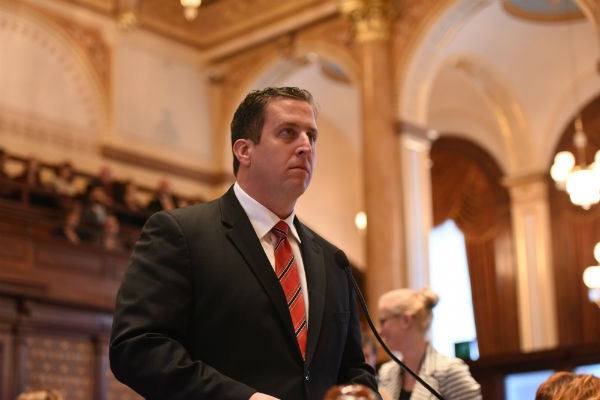 SPRINGFIELD- Multiple Sclerosis (MS) affects more than 2.3 million people worldwide. MS requires a well-thought-out treatment plan that helps people manage their symptoms and live full and independent lives.
Under current law, companies are allowed to cap the number of physical therapy treatments covered for people with MS under their health insurance policy.
State Senator Michael E. Hastings is working to change that.
"People living with MS should have the option of receiving as many physical therapy sessions as needed to help them live independently," Hastings said. "Insurance companies shouldn't be in the business of prescribing treatments. The number of treatment sessions people living with MS should receive needs to be decided by doctors, not insurance companies."
Senate Bill 193 will change the Insurance Code to require insurance companies provide an exceptions process for physical therapy costs without treatment limitations or restraints on the number of therapy sessions someone can receive in one year.
Physical therapy treatments are designed to help those living with MS maintain and improve their ability to live self-sufficiently and complete everyday tasks like go to work. Rehabilitation is an important component of maintaining a quality comprehensive plan for people living with MS at all stages of the disease.
"Treatment limitations should not be an option," Hastings said. "We all want our loved ones to be treated with kindness and be able to receive the necessary treatment to live long and healthy lives. This legislation will help us move the people of Illinois in the right direction."
Senate Bill 193 passed the Senate's Insurance Committee with bipartisan support and now moves to the full Senate for consideration.


Category: Press Releases