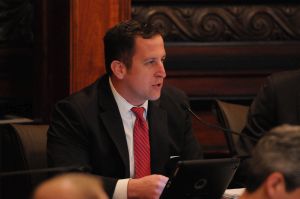 SPRINGFIELD – Senator Michael Hastings (D-Tinley Park) responded to a court decision on Tuesday that will require the State of Illinois to add Post-Traumatic Stress (PTS) to the medical marijuana pilot program currently underway in Illinois.
"It is long overdue that people suffering with post-traumatic stress, a medical issue that was recommended by the Medical Cannabis Advisory Board, will finally be able to participate in a program that can relieve them of some of their symptoms," Hastings said. "This was about protecting the health and safety of veterans who struggle with post-traumatic stress."
The judge in the ruling criticized the Illinois Department of Public Health Director Nirav Shah for not listening to the review board.
"Director Shah hid from the people when it came to making a decision that could affect thousands of Illinois veterans who wanted relief from their symptoms," Hastings said. "Rejecting their right to know why Shah denied post-traumatic stress for the medical marijuana program is simply unpatriotic."
The state has 30 days to comply with the court order to add PTS to the medical marijuana program. Governor Rauner currently has Senate Bill 10 on his desk that would bring the state into compliance with the court order.
Category: Press Releases