We all have licensed professionals in our local municipalities. Given the uncertainty from the ongoing public health crisis, the State of Illinois has granted license extensions to numerous professions.
Below you'll find the following list of professions whose renewal deadlines have been extended until September 30, 2020.
Please don't hesitate to reach out to me or my office for assistance. Stay healthy, everyone!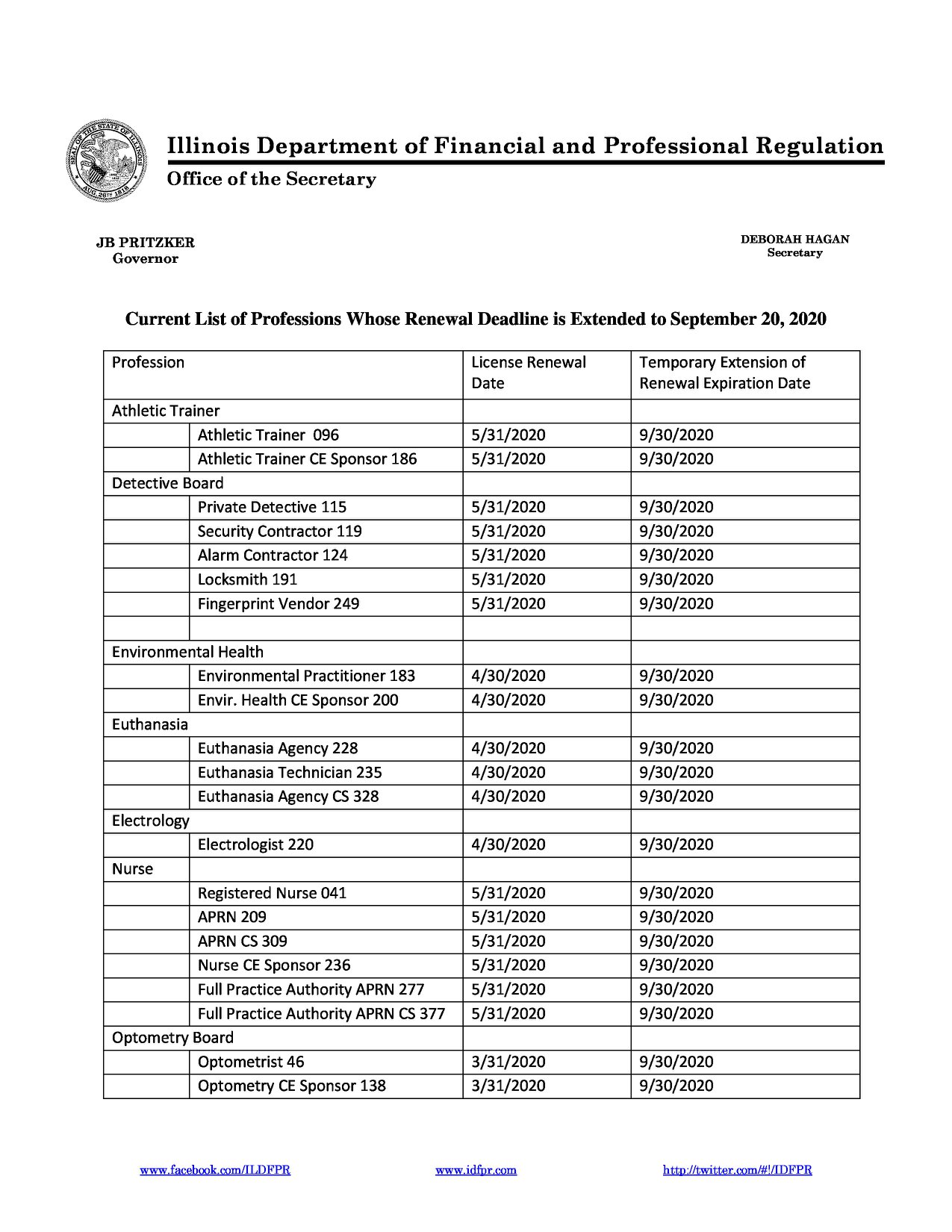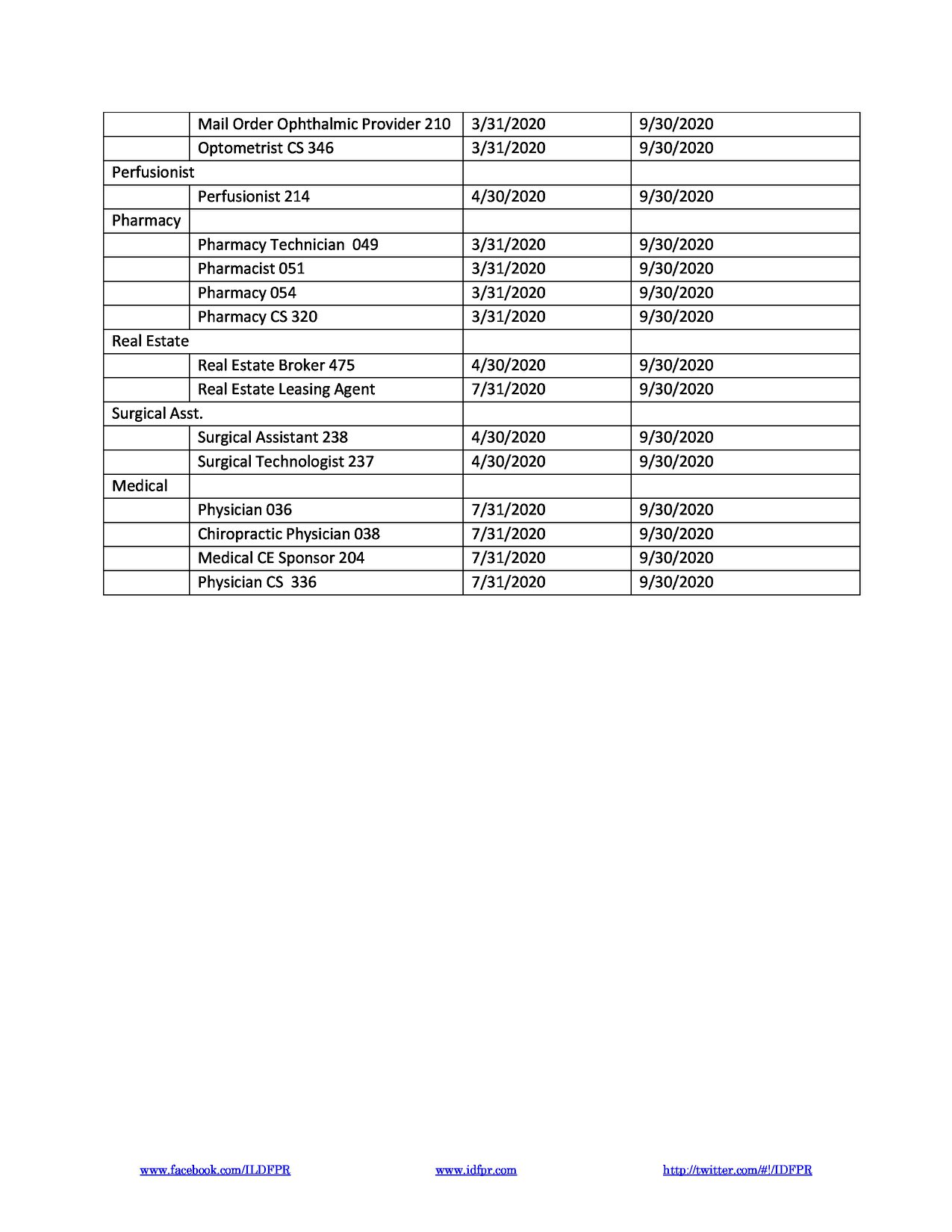 Category: COVID-19