Published: 30 January 2018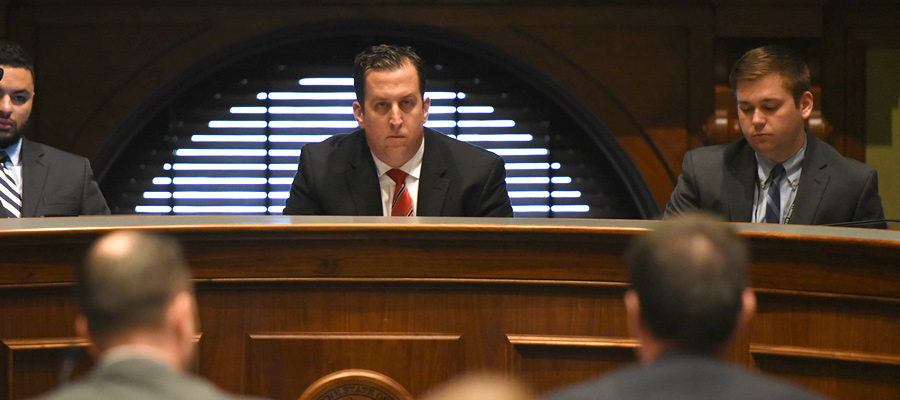 SPRINGFIELD – State Senator Michael E. Hastings' measure to halt the state's participation in the controversial Interstate Voter Registration Data Crosscheck Program advanced today.
Senate Bill 2273, sponsored by Hastings (D-Tinley Park) would prohibit the state from sharing any voter information with any interstate voter registration program other than the Electronic Registration Information Center (ERIC).
Hastings, Chairman of the Illinois Senate's Sub-Committee on Cybersecurity, has continued to investigate the 2016 State Board of Elections security breach.
"It is evident that Crosscheck is an inferior program that makes the citizens of Illinois' personal information susceptible to hackers," Hastings said. "The right to vote is a fundamental component of our nation's democratic values. It's our duty to protect voters' personal and sensitive information and promote impartial and honest elections."
Hasting said to do so, the state must halt participation in the controversial Crosscheck program.
Senate Bill 2273 would allow the Illinois State Board of Elections to enter into exclusive voter data sharing agreements with states that border Illinois but do not participate in ERIC. This would allow Illinois to upgrade voter records and eliminate duplicate records to protect against voter fraud and abuse. Indiana, Iowa and Kentucky would be eligible to share data with Illinois.
Illinois began using Crosscheck in 2010 when no other alternatives existed. Since then, ERIC has been developed by states concerned about the security of the personal information that is shared with such programs.
"Illinois residents deserve to have the peace of mind that the Illinois State Board of Elections is taking every necessary precaution to protect their sensitive personal information," Hastings said.
Under current state law, the State Board of Elections is required to use ERIC while participation in Crosscheck is voluntary.
Senate Bill 2273 passed the Senate's Executive Committee and now moves to the full senate for consideration.
Category: Press Releases